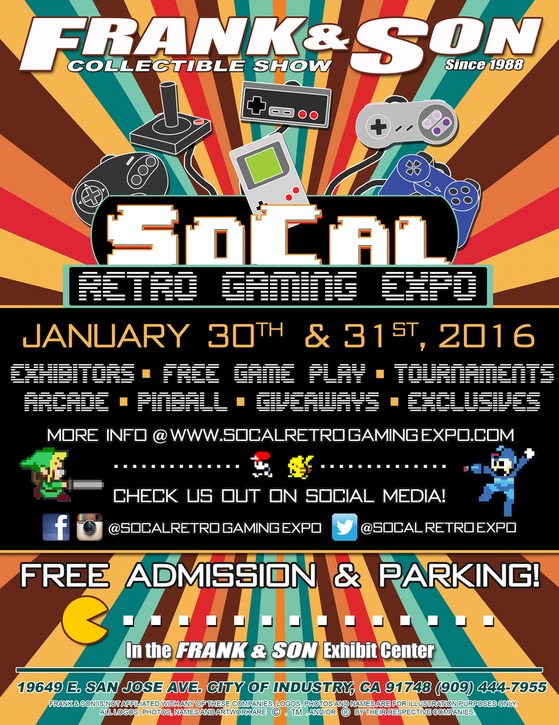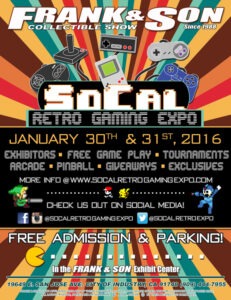 Living in Southern California offers quite a few perks. Great weather, plenty to do, and a vibrant video gaming community (among other things). Living right across the street from an independent retro gaming store has offered me a glimpse of this community. I, however, had no idea how extensive it was until I went to the SoCal Retro Gaming Expo this past weekend.
This event took place at Frank & Son Collectible show, which is something of a geeky swap meet. Beyond this expo, they had booths that sold all manner of video game paraphernalia, t-shirts, weapons, statues, comics, you name it. I had never been to Frank & Son, so it was a great opportunity to check it out along with the expo. In their building, they have a space set aside for special events, and this time it was filled to the brim with stuff. There were, I'd reckon, maybe two dozen vendors, all with just about anything you could want. While PC games were slight, there were some.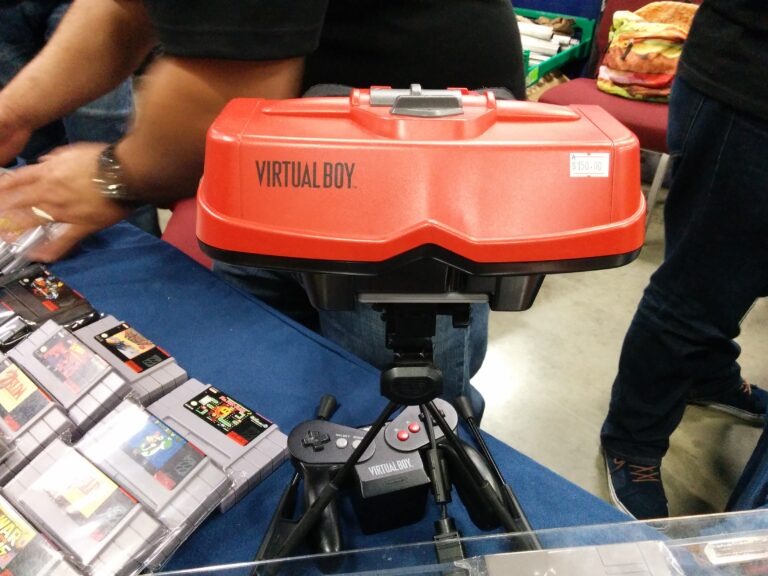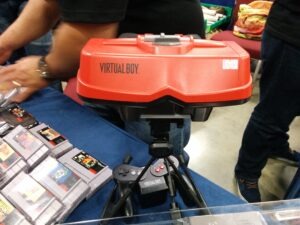 The real stars of the show were consoles though, and they had vendors with everything from classic Vectrex consoles to PS4 games, and everything in-between. When you first walked into the show, you were greeted with a bunch of classic machines, both home and arcade. A line of tables had everything from the Atari 2600 to the Sony Playstation 2, so I played some classic Pac Man (which reminded me what a terrible port it was) as well as Tempest 2000 on the Jaguar for the first time. While the Jaguar controller felt a bit weird at first, I tell ya, it was PERFECT for Tempest 2000. I played that for a while, then began to walk around the vendors in earnest. While there were a few PS2, Nintendo DS and Wii games I kinda wanted, there was one prize I had my heart set on.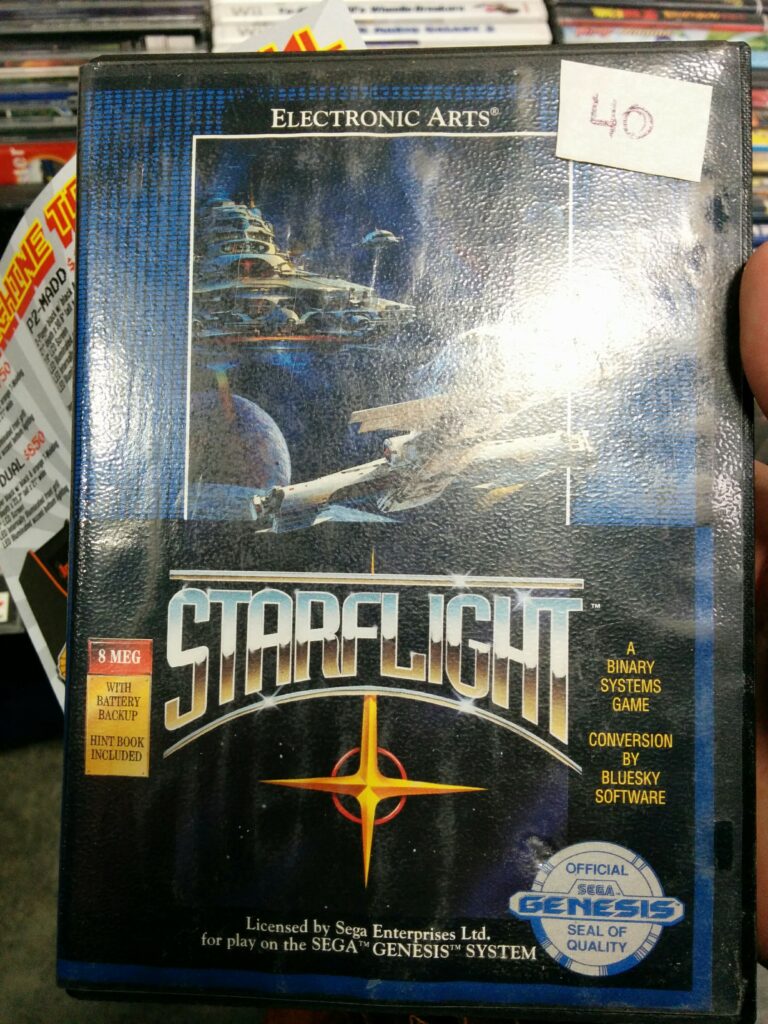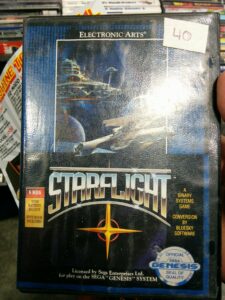 Starflight for the Sega Genesis. Complete, and in the box. Why? Because this is, many consider, the best version of the game, and apparently the manual that comes with it is full of fun and useful info not even found in the other versions' manuals. As Starflight is one of my top three games ever, I was hoping to find an affordable copy, and lo and behold, I did. It was pristine, in the box, and everything looked just fabulous. I asked the vendor to hold it so I could not only seek out an ATM, but to see if there was another copy just in case. There actually wasn't, as that seemed to be the only copy at the entire show, so they easily got my $40.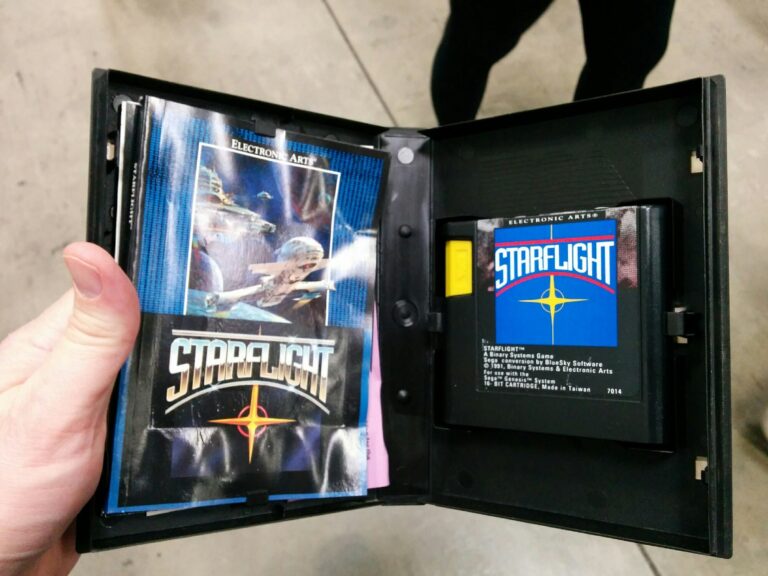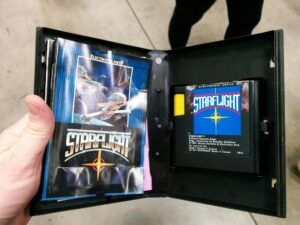 With my prize in hand, I was then able to take my time and wander the show to see what other stuff vendors had for sale, and it didn't fail to impress. I saw two classic Vectrex consoles (and would've purchased one were I rich, as I still regret selling mine), an $850 "complete" PC Engine console, an expensive copy of EarthBound for the original Super Nintendo Entertainment System and plenty more.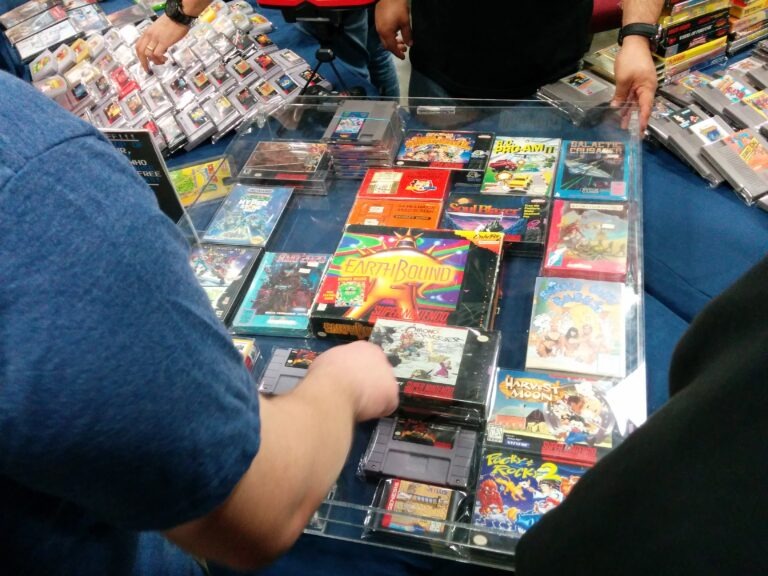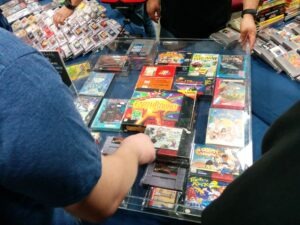 I then took a break from the expo to walk around Frank & Son itself. This show had about half-a-dozen regular vendors who sold video game stuff, plus a wide variety of other vendors. I found stuff like weapons (including a replica of Thor's Mjolnir hammer), Funko Pop dolls (of which I finally was able to find a Toothless) and…er…mousepads with "boobs" as wrist wrests. Oh Japan, never stop being you.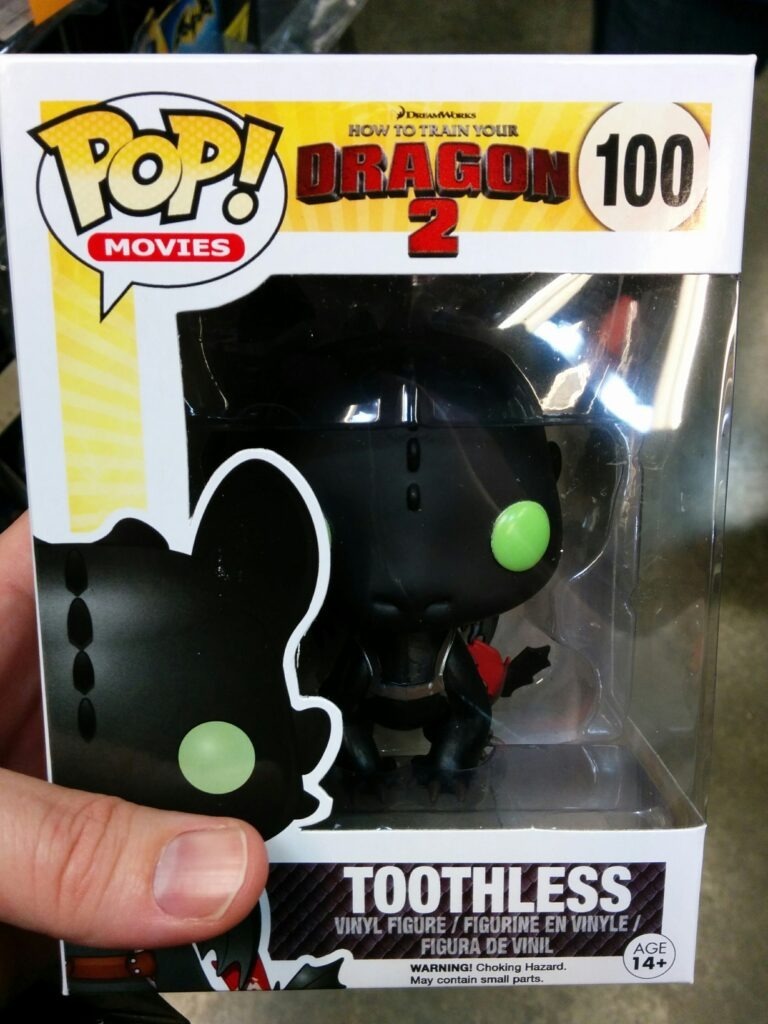 So the show was a great time. I saw a wide variety of classic gaming machines, the vendors seemed to do quite well with both buying from fans and selling their merchandise. It was also super crowded, so I can't imagine it wasn't anything but a win-win for vendors, fans and the folks who run the Frank & Son show. I'm hoping they do one again in the future based on this.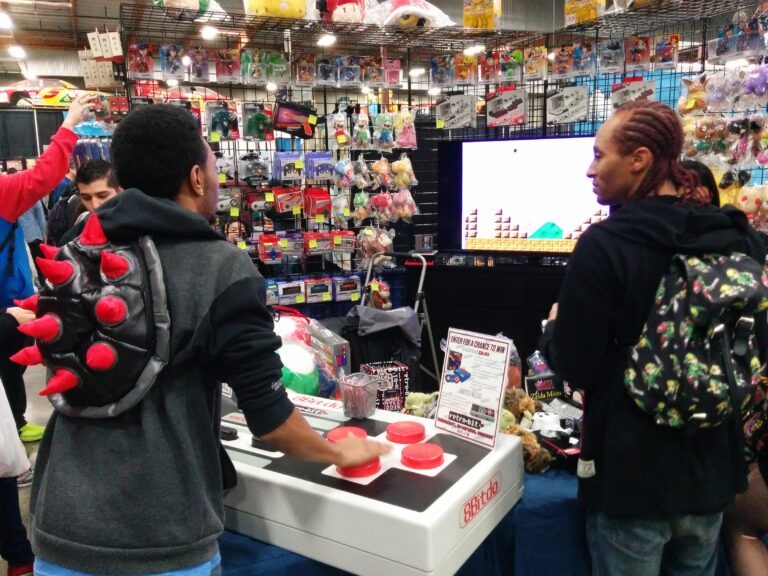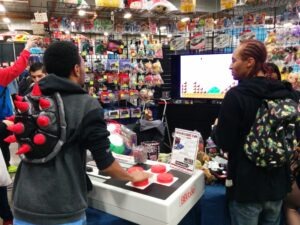 In the end, it was a REALLY fun time, though it was also pretty exhausting. I don't seem to do as well with crowds as I used to for some reason. Maybe I'm getting older and more crotchetier. ;) Anyway, I had a successful show, and I can't WAIT to read the *Starflight *manual in its entirety. I'm planning a Let's Play of Starflight in a few months, maybe I should try to swing the Genesis version somehow. :)
Thanks for reading folks, and please enjoy the full gallery of pictures below. :)
This slideshow requires JavaScript.