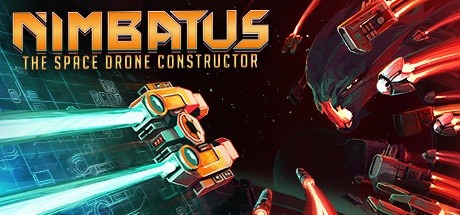 Welcome back to another week of spacey gaming my friends! This week, our game of the week is the fun and fabulous drone construction and combat game (that I am terrible at), Nimbatus! I also hope to make more videos throughout the week as time and energy allow!
Moving on from pre-recorded content, here's this week's streaming schedule (please remember, all times are Pacific). Please note we've now moved to a 6 AM Pacific start time, and this week will mark the beginning of Freespace Fridays! Now with that said, here's the schedule:
Monday – 6:00 AM-9:00 AM, Star Fleet II: Krellan Commander stream.
Tuesday – 6:00 AM-9:00 AM, Lord of the Rings Online stream. 4:00 PM-6:00 PM, racing in space games live podcast recording.
Wednesday – No stream today.
Thursday – 6:00 AM-9:00 AM, Volcanoids co-op stream. 4:00 PM-6:00 PM, Dying Light co-op LAN Party!
Friday – 6:00 AM-9:00 AM, Freespace Fridays begins! Join us as we start with the Freespace Open port of Descent Freespace! 4:00 PM-6:00 PM, Discord movie night with The Last Starfighter!
Saturday – 6:00 AM-9:00 AM, Far Cry 5 co-op stream.
Sunday – 6:00 AM-9:00 AM, Human Fall Flat stream.
You can watch any of these streams live on Twitch, and you can see all of our planned upcoming streams and events on our calendar, as always!
No op-ed this week. Starting at 6 AM all last week killed my brain, but again, it'd likely be all about Bloody Rally Show and how awesome it is.
That's it for this upcoming week, my amazing friends. I hope to see y'all at something! Stay safe and be well!