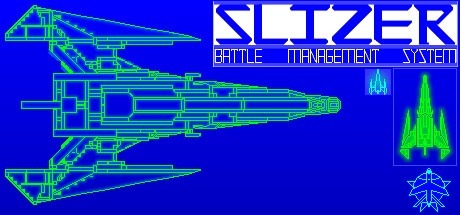 Welcome back to another week of spacey gaming, my friends! This week, for our game of the week, we'll be looking at the odd Slizer Battle Management System: Terran Partition. I say "odd" because, two videos in as I write this, I'm not quite sure what to make of it yet.
Moving on from pre-recorded content, here's this week's streaming schedule (please remember, all times are Pacific):
Monday – 9:00 AM-12:00 PM, Star Trek: Elite Force II stream.
Tuesday – 9:00 AM-12:00 PM, Yes, Your Grace stream. 4:00 PM-6:00 PM, XO developer interview podcast live recording.
Wednesday – 9:00 AM-12:00 PM, Fallen Haven stream
Thursday – 9:00 AM-12:00 PM, Stardrop stream. 4:00 PM-6:00 PM Flashing Lights LAN party stream.
Friday – 9:00 AM-12:00 PM, Mass Effect 2 stream.
You can see all of our planned upcoming streams and events on our calendar, as always!
You can watch any of these streams on Twitch, YouTube, Facebook and several other locations.
Finally, in written content, there's no check-in because I barely played anything this past week, but I did play enough to realize some games might not be for me anymore, no matter how much I'd like them to be.
That's it for this coming week, my friends. Hope to see y'all around!