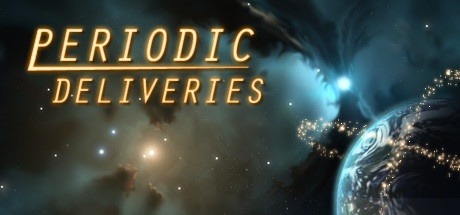 Hey friends, welcome to another week of spacey gaming goodness. This week, we'll look at the spacey supply and demand management game, Periodic Deliveries, which so far seems both chill and quirky.
Moving on from pre-recorded content, here's this week's streaming schedule (please remember, all times are Pacific):
Monday – 9:00 AM-12:00 PM, Star Trek: Elite Force II stream.
Tuesday – 9:00 AM-12:00 PM, Lord of the Rings Online stream. 4:00 PM-6:00 PM, Rules of Engagement Windows port podcast live recording.
Wednesday – 9:00 AM-12:00 PM, Air Hauler 2/Flight Simulator X stream
Thursday – 9:00 AM-12:00 PM, Far Cry 2 stream. 4:00 PM-6:00 PM Destiny 2 LAN party stream.
Friday – 9:00 AM-12:00 PM, Mass Effect 2 stream.
You can see all of our planned upcoming streams and events on our calendar, as always!
You can watch any of these streams on Twitch, YouTube, Facebook and several other locations.
In terms of written content, this week for our discussion topic, I finish movies and books all the time, so why is finishing games so weird to me?. In this week's gaming check-in, I talk about my abusive relationship with Total War: Warhammer II.
That's it for this upcoming week y'all. Thanks for being awesome, and I hope to see y'all on a stream or something this week!