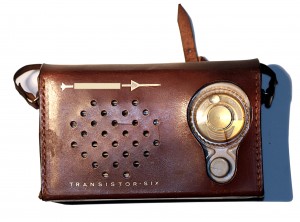 Hey folks, happy Friday! Sorry about the lack of news yesterday, was a crazy day and just didn't have time. There's two days worth of stuff here, so let's get right to it!
Vendetta Online – The Kickstarter — which has only 53 hours left with only 44% funded — has a new update showing off the game on an iPad.
Beyond Beyaan – Their Kickstarter — which has four days left and is 95% funded — has a new post showing off two races and new stretch goals.
Rules of Engagement 2 – Thanks to reader Robert for letting me know that OMG THE MANUAL IS FINALLY AVAILABLE ONLINE. Head over to Scribd to check it out.
EVE Online – The Mittani has two great articles up, one on the U930 massacre, and one on learning the hard way in the game about luck and loss.
Enemy Starfighter – First new update in a while! This time there's a post on new AI in the game, which looks awesome.
Star Conflict – There's a new patch called Guarding the Space that optimizes the graphics and controls, as well as new wallpaper for y'all to download.
Endless Space – Apparently their 4th add-on will be titled Virtual Awakening, and they have a post showing a new hero and new tech. Fun stuff, I hope!
Escaping Titan – Tyler was interviewed by the folks on Gamezone about the game.
StarDrive – The folks at IncGamers have written up a lovely preview of the game.
Star Citizen – There's a new issue of The Lost Generation on the official site, and their Facebook page has a cool modeling graphic of a Bengal carrier.
Star Trek Online – Apparently Andorian escort vessels are now available in the game, and they look wonderfully menacing, I think.
StarLife – There's some new concept art by Aimee Seaver for y'all to gawk at. :)
FringeSpace – Thanks to Jim for letting me know about this one. It's apparently a project to remake Tachyon: The Fringe in the Freespace engine. I love the idea.
Stars of Call – On our forums, user Mutos let us know about a Naev total conversion that's based on their original fictional universe. It looks pretty damned cool, and you can try it out for free.
Ring Runner – There's a great new video showing off a multiplayer match with bots, which I'll embed below the cut.
Bitfighter – This is a new free multiplayer space combat game over on Desura that looks kinda fun.
Now, in deals, there are a LOT to go over, so let's dive in:
Finally, in kinda-related news, one of the co-founders of the Unity engine, which a lot of space game devs are using these days, it seems, has left the company to make games on his own. Finally finally, Ziff-Davis closed down 1Up, UGO and GameSpy yesterday, all of which gave decent coverage to space games, so I wish all those folks luck in finding new gigs.
That's it for today folks! Have an awesome weekend!