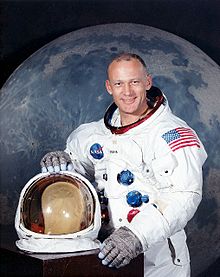 Hey y'all, I just got a press release from Matrix Games saying that Slitherine Ltd. and Buzz Aldrin Enterprises (including the man himself) will be working together to bring about a "a strategy game based on space exploration"! The game is under development at a company called Polar Motion (which I can't find on the internets for some reason), but it has a 2013 launch date. I'll bring you more info as I get it, but click the link below for the full press release. Yay!
Epsom, UK, 13th December, 2012 – Slitherine Ltd. and Buzz Aldrin Enterprises have signed an exclusive deal to produce a strategy game based on space exploration. The deal was secured on a hot summer morning during the Olympic Games in London and signed only a few days ago.

The game is currently in development at Polar Motion and is planned to release in 2013. Details are still to be revealed, but the deal will allow Slitherine to draw on the expansive knowledge of Buzz Aldrin, one of the first men to set foot on the Moon. The deal secures the support of Buzz Aldrin Enterprises in the promotion and exploitation of the game but more importantly grants direct access to Buzz on critical aspects of the game design.

JD McNeil, Chairman of Slitherine, said: "We are privileged and honored to have the opportunity of working with Buzz. He is an extraordinary individual and a true hero of modern history. The game will sit perfectly in our catalogue, we work in a particular niche of the videogames market and this title will fit very well. With Buzz's help we will be expanding our gaming experience into space exploration!"

After a long military career in the U.S. Air Force, Buzz Aldrin joined NASA in 1963 and became the second human being to set foot on the moon during the Apollo 11 landing on July 20, 1969. When asked about the deal with Slitherine and the project, Buzz Aldrin declared: "I'm very happy to be working with Slitherine on this project. Not only will it focus on the space missions I was privileged to take part in, but it will also include my Aldrin Cycler concept which incorporates my vision of how we should get to Mars."

This is another great achievement for the Slitherine Group. With an overall market landscape increasing year on year the Slitherine Group lead by JD McNeil had an annual turnover increase of 67% in its last fiscal year. Successful releases such as Battle Academy, the first full-price iPad wargame and franchises such as the Close Combat series have been major contributors to this success, and there is much more is still to be announced over the Christmas season.