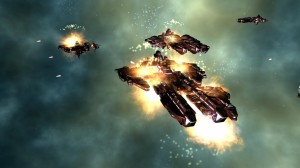 Thanks to the PlaySF Blog for this tip. According to a post on the Novacore website, the Legends of Pegasus developer is shutting down due to insolvency. Quote:
We very much regret to inform that the Novacore Studios UG has to quit the operation and further development work because of insolvency. We thank all of our employees and partners for their cooperation during the last two years.
Sad news, the game had potential and with patching, it could've been a fun game, but it's a shame it was released as messy as it was. :/ My hearts go out to all of their employees, and I wish them luck and hope they find new opportunities as soon as possible.