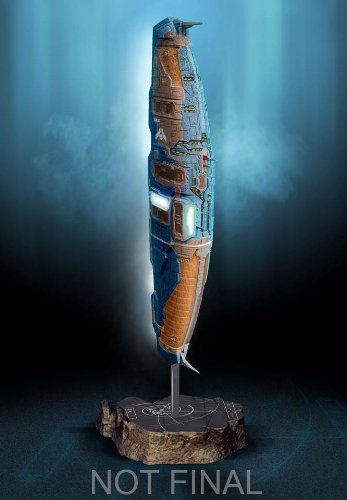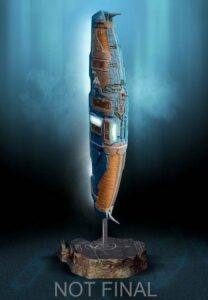 Thanks to the folks at Polygon for pointing out that the Homeworld Remastered Collector's Edition is now available for preorder on Amazon…for $99.99. Beyond remastered versions of Homeworld and Homeworld 2, you also get what's in the picture above, which is:
An exclusive Pride of Hiigara Mothership replica, over 13″tall on an iconic Guidestone Replica base. Beautifully and meticulously crafted with hand-painted detail. Comes to life with USB-powered LEDs illuminating the ship's engines, ports and bays.
Is it wrong that I want one? Really badly? Even though I've never been a huge Homeworld fan? ;) What about you guys?