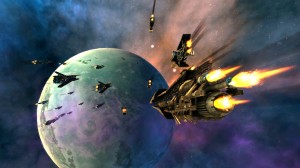 Hey y'all, there's been some fun developments regarding Endless Space, so I'll hit 'em up one by one:
According to this forum post, the game will be coming out a bit sooner than we all expected, specifically on July 4th. Perfect, since I'll have off that day. ;)
Aplitude Studios are doing a press tour which so far includes London and San Francisco. Check it out.
There's also a great After Action Report over on Quarter to Three covering the beta as well.
More to come as things develop. Enjoy!