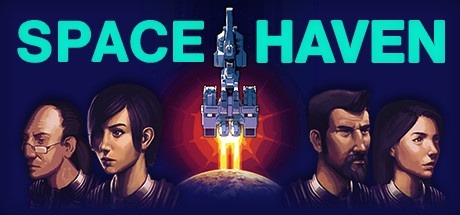 Welcome back to another week of spacey gaming, my friends! This week is a one-off week, and we start with a look at the potentially fantastic spaceship/station builder, Space Haven! There will also be videos of Space Scavenger, Space War Machine, Terra Lander II and more throughout the week!!
Moving on from pre-recorded content, here's this week's streaming schedule (please remember, all times are Pacific). Please recall we've now moved to a 6 AM Pacific start time:
Monday – 6:00 AM-9:00 AM, Star Fleet II: Krellan Commander stream.
Tuesday – 6:00 AM-9:00 AM, I, Dracula: Genesis stream. 4:00 PM-6:00 PM, space games that focus on building spaceships live podcast recording.
Wednesday – 6:00 AM-9:00 AM, Mass Effect 3 stream.
Thursday – 6:00 AM-9:00 AM, Field of Glory: Empires stream. 4:00 PM-6:00 PM, Space Beast Terror Fright co-op LAN Party!
Friday – 6:00 AM-9:00 AM, Freespace Fridays continues as we finish our campaign in Descent: Freespace using the FSPort and then move onto Silent Threat Reborn! 4:00 PM – 6:00 PM, Titan A.E. movie night on Discord!
Saturday – 6:00 AM-9:00 AM, High Strategy: Urukon Stream.
Sunday – 6:00 AM-9:00 AM, Eternal Edge stream.
You can watch any of these streams live on Twitch, and you can see all of our planned upcoming streams and events on our calendar, as always!
No op-ed this week because I couldn't think of a topic and didn't wanna half-ass one. Both you and I deserve better than that. ;)
That's it for this upcoming week, my delightful friends. Hope to see y'all somewhere!