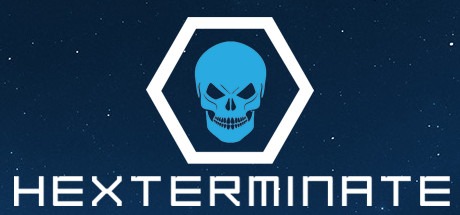 Welcome back to another week of spacey gaming my friends! This week's game of the week is the recently-released fleet combat sector control game Hexterminate, which had been in the works for ages and was released out of nowhere. So far it's looking pretty great. The new stream time is still keeping me pretty tired, but I'm loving it. Suffice it to say if I have extra time or energy I'll try to fit more videos in this week.
Moving on from pre-recorded content, here's this week's streaming schedule (please remember, all times are Pacific). Please recall we've now moved to a 6 AM Pacific start time:
Monday – 6:00 AM-9:00 AM, Star Fleet II: Krellan Commander stream.
Tuesday – 6:00 AM-9:00 AM, The Chronicles of Riddick: Escape from Butcher Bay stream. 4:00 PM-6:00 PM, space games that focus on building spaceships live podcast recording.
Wednesday – 6:00 AM-9:00 AM, Mass Effect 3 stream.
Thursday – 6:00 AM-9:00 AM, Approaching Infinity stream. 4:00 PM-6:00 PM, Northgard co-op LAN Party!
Friday – 6:00 AM-9:00 AM, Freespace Fridays continues as we continue our campaign in Descent: Freespace using the FSPort!
Saturday – No stream today. It's the first anniversary of my first cat's passing and I know I'm gonna be a wreck.
Sunday – 6:00 AM-9:00 AM, Far Cry 5 co-op stream.
You can watch any of these streams live on Twitch, and you can see all of our planned upcoming streams and events on our calendar, as always!
In this week's op-ed, I talk about a lot of things, such as how, for the first time, I don't feel guilty for taking a break from streaming for a day or two to avoid burnout.
That's it for this upcoming week, my wonderful friends. Hopefully I'll see y'all at a thing!