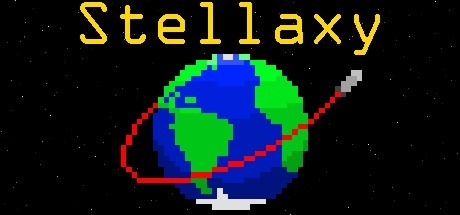 Welcome back to another week of spacey gaming goodness, my friends! This week's game of the week is the massive 2D space exploration game, Stellaxy!
Moving on from pre-recorded content, here's this week's streaming schedule (please remember, all times are Pacific):
Monday – 9:00 AM-12:00 PM, Starships Unlimited stream. Plus a plan B if the game ends prematurely, which I reckon it might.
Tuesday – 9:00 AM-12:00 PM, Bloody Rally Show stream. 6:00 PM-8:00 PM, Void Destroyer 2 developer interview podcast live recording.
Wednesday – 9:00 AM-12:00 PM, No King No Kingdom stream.
Thursday – 9:00 AM-12:00 PM, Far Cry 5 stream. 4:00 PM-6:00 PM, Dying Light LAN Party stream. It's a co-opriffic day!
Friday – 9:00 AM-12:00 PM, Mass Effect 2 stream.
You can see all of our planned upcoming streams and events on our calendar, as always!
You can watch any of these streams on Twitch, YouTube, Facebook and several other locations.
For this week's op-ed, I talk about finding a game that immediately hits all the right notes just by reading its blurb on steam. I bought it sight unseen and was not disapponted. ;)
Finally, I could use your help, to both grow my stream viewership and my endurance. Starting this week, for every five new people who like/follow/subscribe during a stream, I'll add thirty minutes onto the stream. You can find more details here.
That's it for this upcoming week, my amazing friends! Hope to see y'all somewhere online!