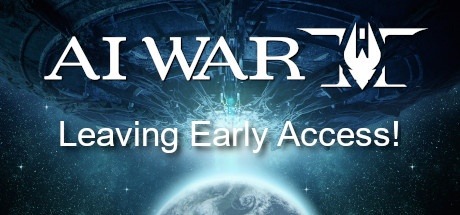 Hello my gaming friends, and welcome to another wonderful week of spacey gaming! This week's game of the week is the hotly-anticipated RTS, AI War 2! I hope to have time to make more videos during the week, but freelance work — which is great, don't get me wrong — might prevent me from doing so. Keep an eye out on the channel or social media for new vids as they appear. :)
Moving on from pre-recorded content, here's this week's streaming schedule (please remember, all times are Pacific):
Monday – 9:00 AM-12:00 PM, Deep Space Nine: The Fallen stream.
Tuesday – 9:00 AM-12:00 PM, Spaceland stream. 4:00 PM – Void Eclipse podcast live recording.
Wednesday – 9:00 AM-12:00 PM, Caves of Qud stream.
Thursday – 9:00 AM-12:00 PM, Alien Isolation Halloween stream. No afternoon LAN Party due to family obligations. Happy Halloween!
Friday – 9:00 AM-12:00 PM, Evochron Legacy stream.
You can see all of our planned upcoming streams and events on our calendar, as always!
You can watch any of these streams on Twitch, YouTube, Mixer and Steam.
Finally, in written content, I couldn't think of a good discussion topic beyond a topic I wrote about six years ago. ;) In this week's gaming check-in, I allow myself to strive for the balance I sorely need in my life, especially on this new road I'm taking.
That'll do it for this week, my wonderful friends. Thanks so much as always for being amazing, and I hope to see y'all online somewhere. :)