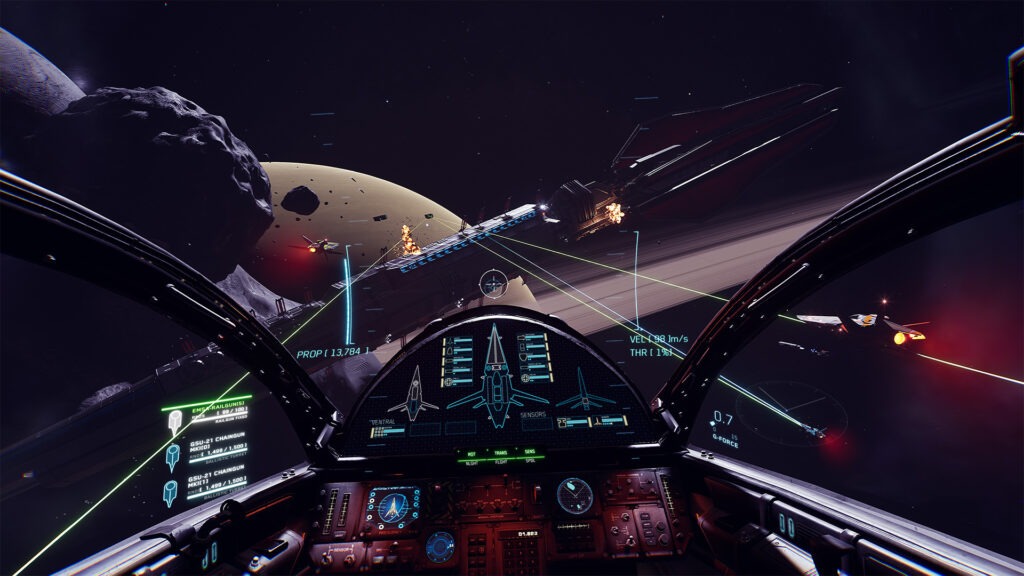 Welcome to the show this week y'all. Sorry for its lateness, yesterday got away from me. This week, Jim, Spaz, Hunter and I get up early in the morning to welcome back Jack Mamais and David Wessman, Director and Producer respectfully at Impeller Studios, to talk about how In the Black is coming along. The game entered a beta recently, and you can get a key for it here. We talk a lot about the game, but also space games in general and, of course, the glory that was 90s PC gaming. ;) Overall it was a fun conversation that could've gone a lot longer were we able.
Podcast: Play in new window | Download (Duration: 1:00:11 — 41.3MB)
Subscribe: Apple Podcasts | Google Podcasts | Spotify | Amazon Music | Android | RSS | More
Next week the guest I offered the date to had to move it, so we'll be doing a topic show! ;) As always, if you have any questions or comments, please drop them in the comments below, email us at hail@spacegamejunkie.com or hit us up on the forums.
Show Notes