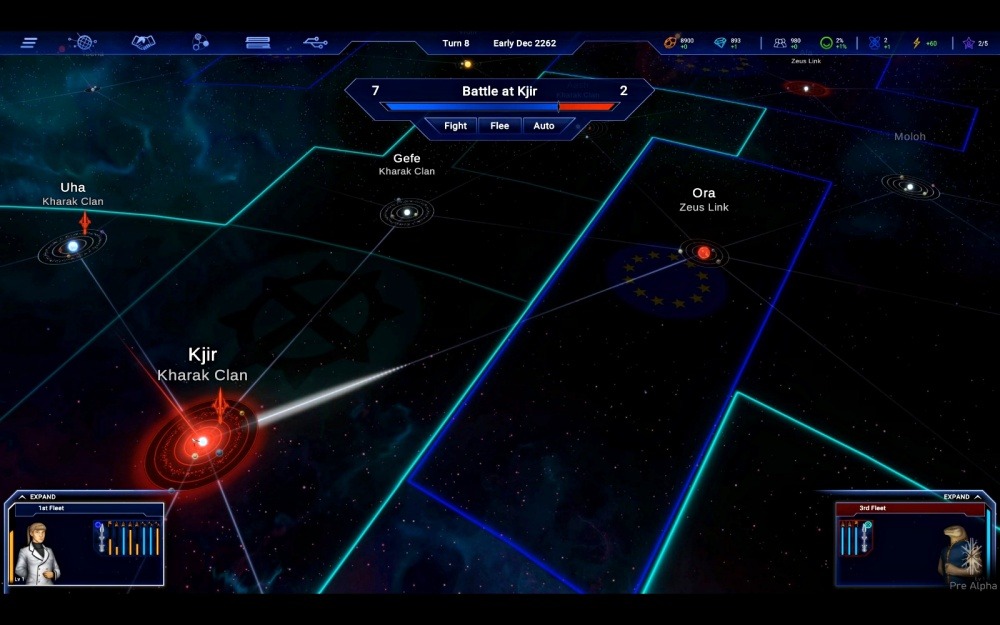 Hey friends, and welcome to this week's show! This week, Jim, Spaz, Hunter and I get up early in the morning to sit down with Narrative director Jaakko Vesterinen and Composer Adam Al-Sawad of Kalla Gameworks in Kuopio, Finland to talk about their upcoming space 4X game, The Pegasus Expedition, which is currently Kickstarting as well! We had a great time talking about the game, Kickstarter, the state of 4X games in general and so on. Even for as sleepy and technically problematic as this podcast was, it ended up being a lot of fun.
Podcast: Play in new window | Download (Duration: 1:03:01 — 43.3MB)
Subscribe: Apple Podcasts | Google Podcasts | Spotify | Amazon Music | Android | RSS | More
Next week we'll be getting up early again to talk to the developer of Earth Analog! As always, if you have any questions or comments, please drop them in the comments below, email us at hail@spacegamejunkie.com or hit us up on the forums.
Show Notes