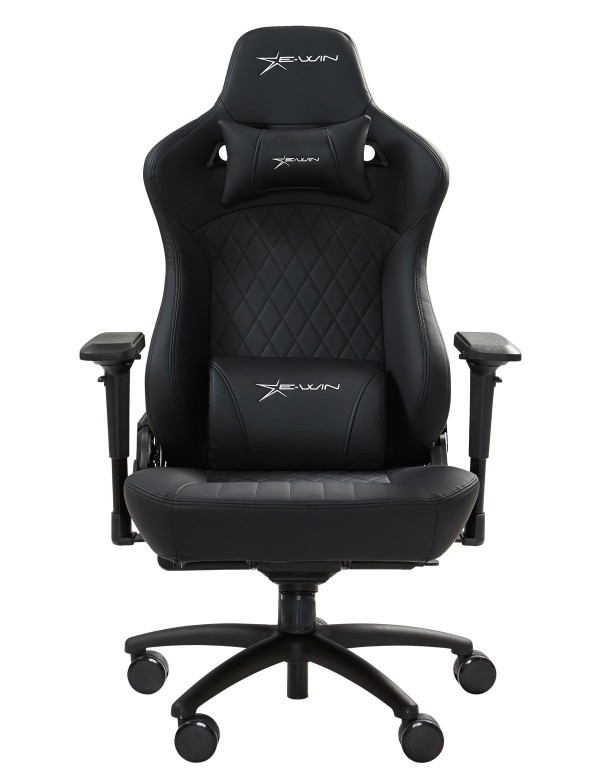 Introduction
Hey friends, welcome to my first-ever chair review! A few weeks ago, the folks at EwinRacing gaming chairs emailed me out of the blue and asked me if I'd like to review one of their best gaming chairs for big guys like me, the Flash XL series. I had to think about it, truly. I'd never had a gaming chair, let alone reviewed one. I was currently using a version of this La-Z-Boy chair that was just fine, but I was like, don't my back and bottom deserve better? I, therefore, took Ewin up on their offer, and the chair arrived a little more than a week ago as I write this.
This review will take a look at several things, such as unboxing and assembly, customization, general usage and my overall thoughts at the end. With that said, let's begin!
Part 1: Shipping and Unboxing
The Flash XL Series Ergonomic Computer Gaming Office Chair came in a massive box weighing about sixty pounds. It arrived on a weekday, so I wasn't able to assemble it right away due to lack of time, but the cats definitely took the box. ;) Heck, we still have the big box because they love it so much.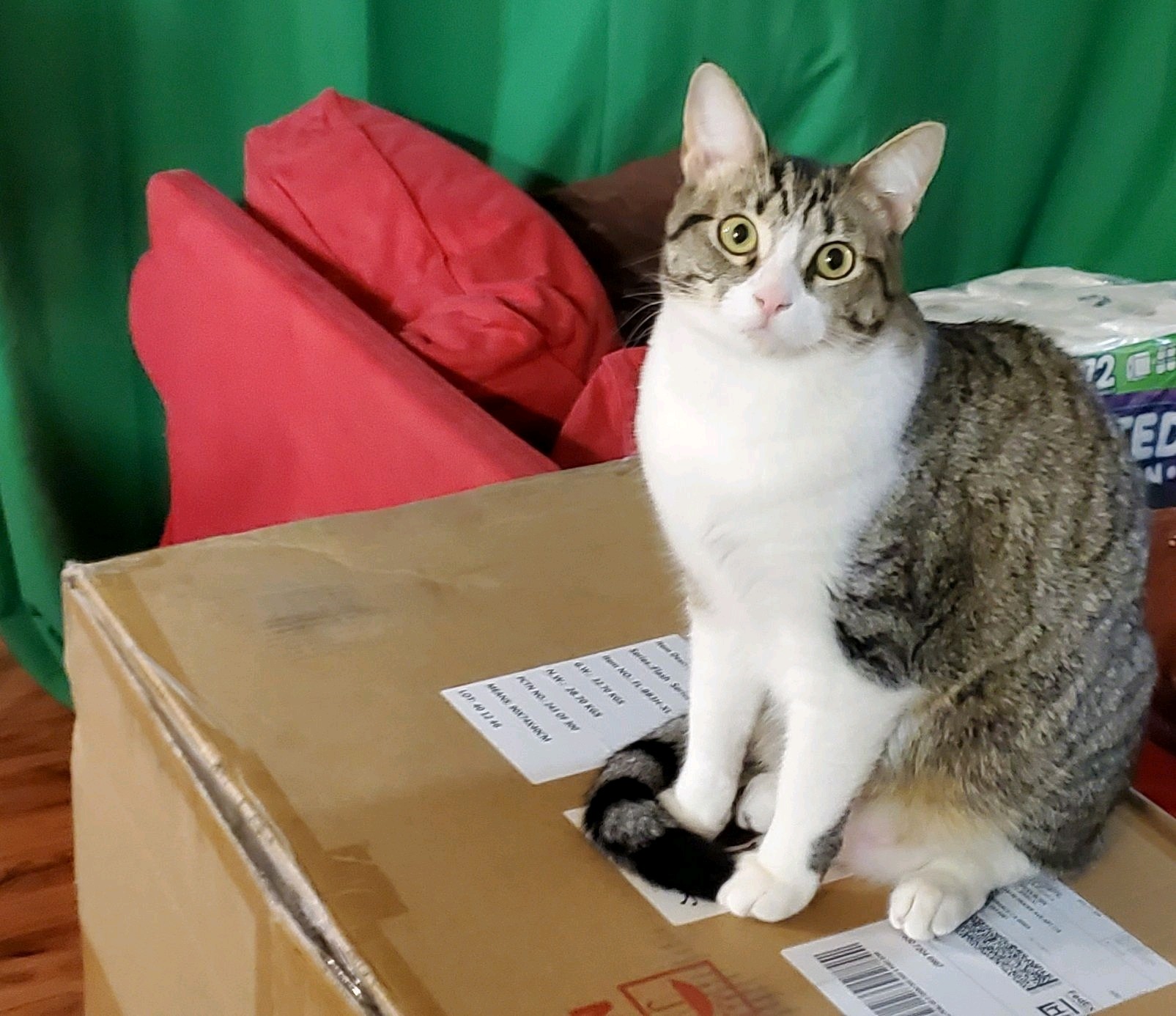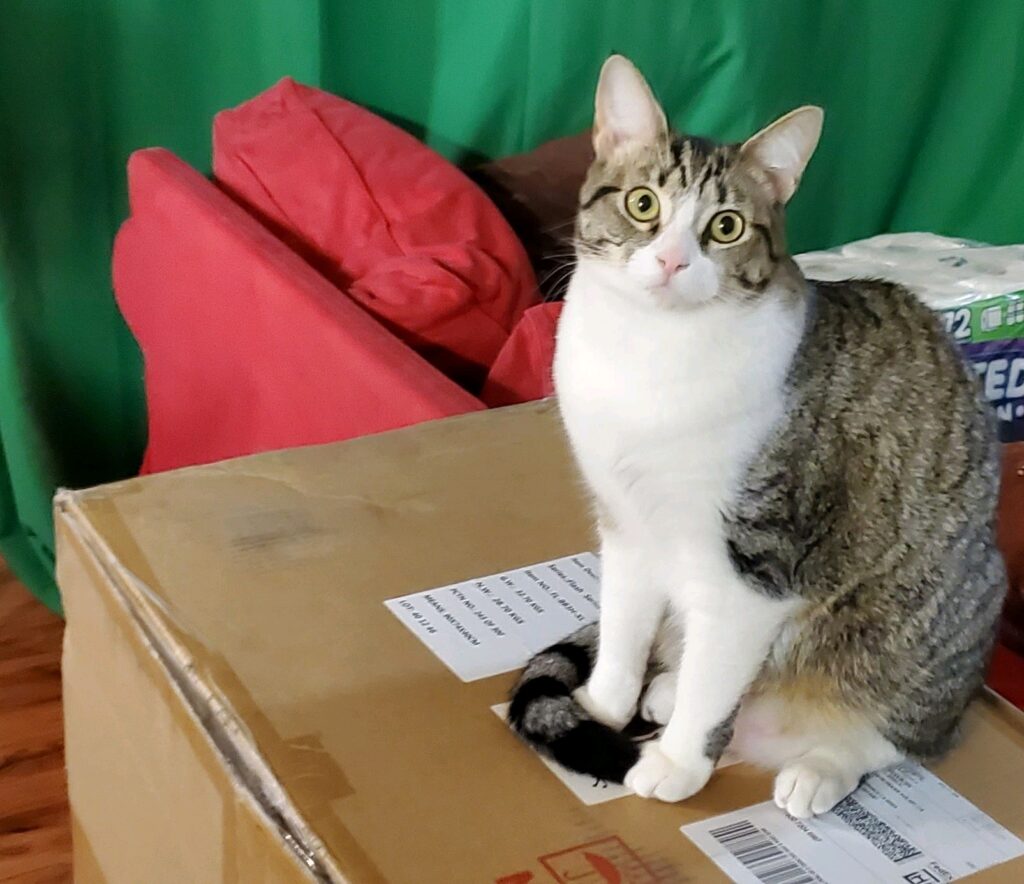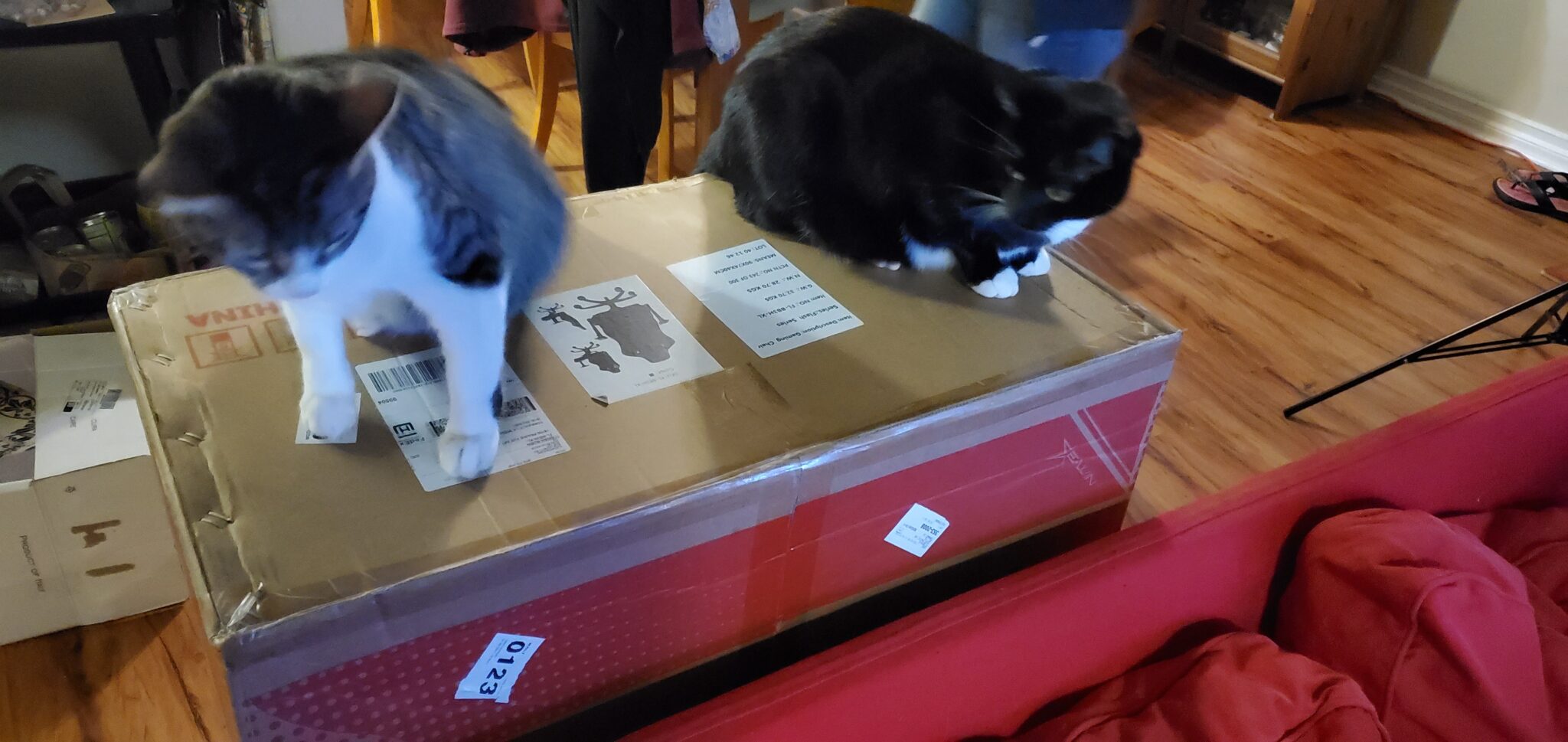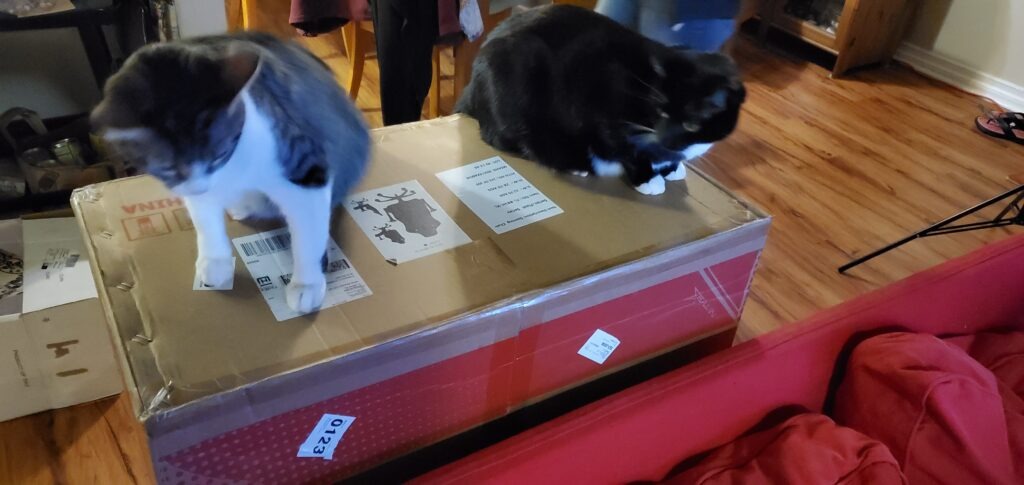 The chair itself was packaged very well and very tightly, which is excellent as it was clear nothing moved much, if at all, during transit. Everything was well-wrapped, yet still easily accessible and proved no difficulty in getting out of the box. Overall, this part of the process went great.
Part 2: Assembly
I have to be honest, this is where the entire experience with this chair stumbled a bit for me, for a couple of reasons, but let's start with the positive. Everything was fairly clear to identify, and everything arrived properly so nothing was missing. However, that's really it.
First, let's talk about the instructions.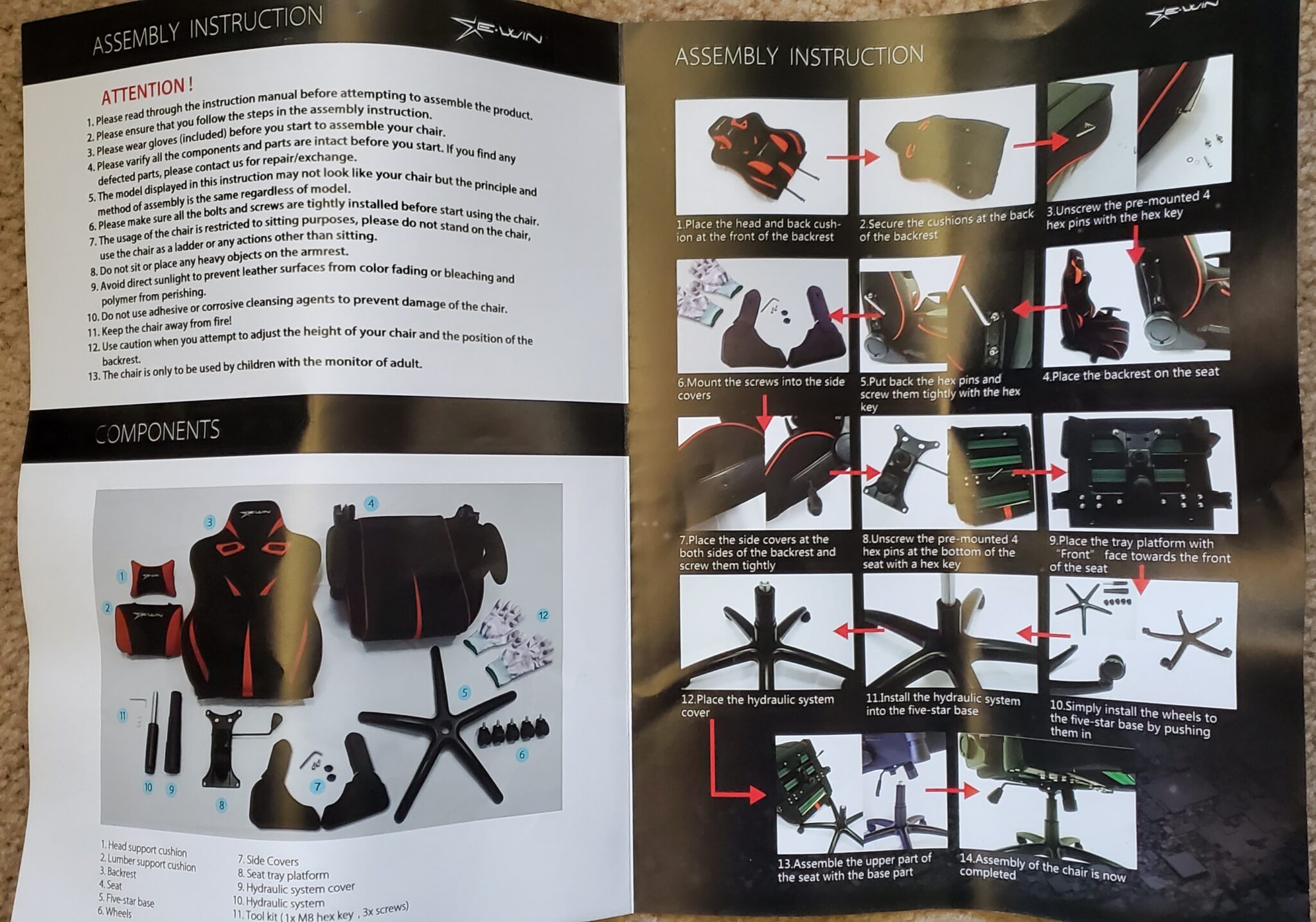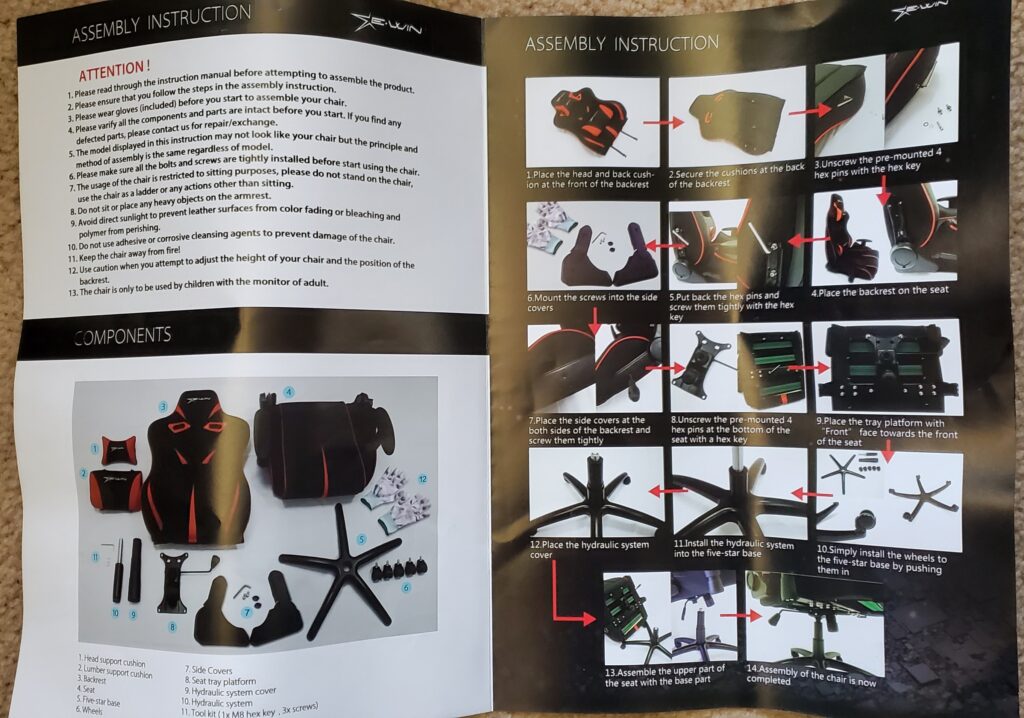 This is the entirety of the instructions. Now a chair isn't THAT complicated to put together, sure, but there are a couple of issues I want to mention right off the bat. What is pictured here doesn't fully match what I received.
For example, part 8, the seat tray platform, was very different than the one I received, with two levers rather than one. Secondly, the side covers came partially installed. The bottom portions were already attached to the side of the chair while the top portions weren't, which was confusing for a moment. Finally the pillows were already attached to the chair back, which is a minor thing, but worth mentioning. I would prefer that a specific chair come with a list of parts and such specific to that chair for ease of identification.
Since the parts were a bit different than what was pictured, it did cause a little confusion during assembly, but not too much. The biggest problem I had came down to one freaking bolt.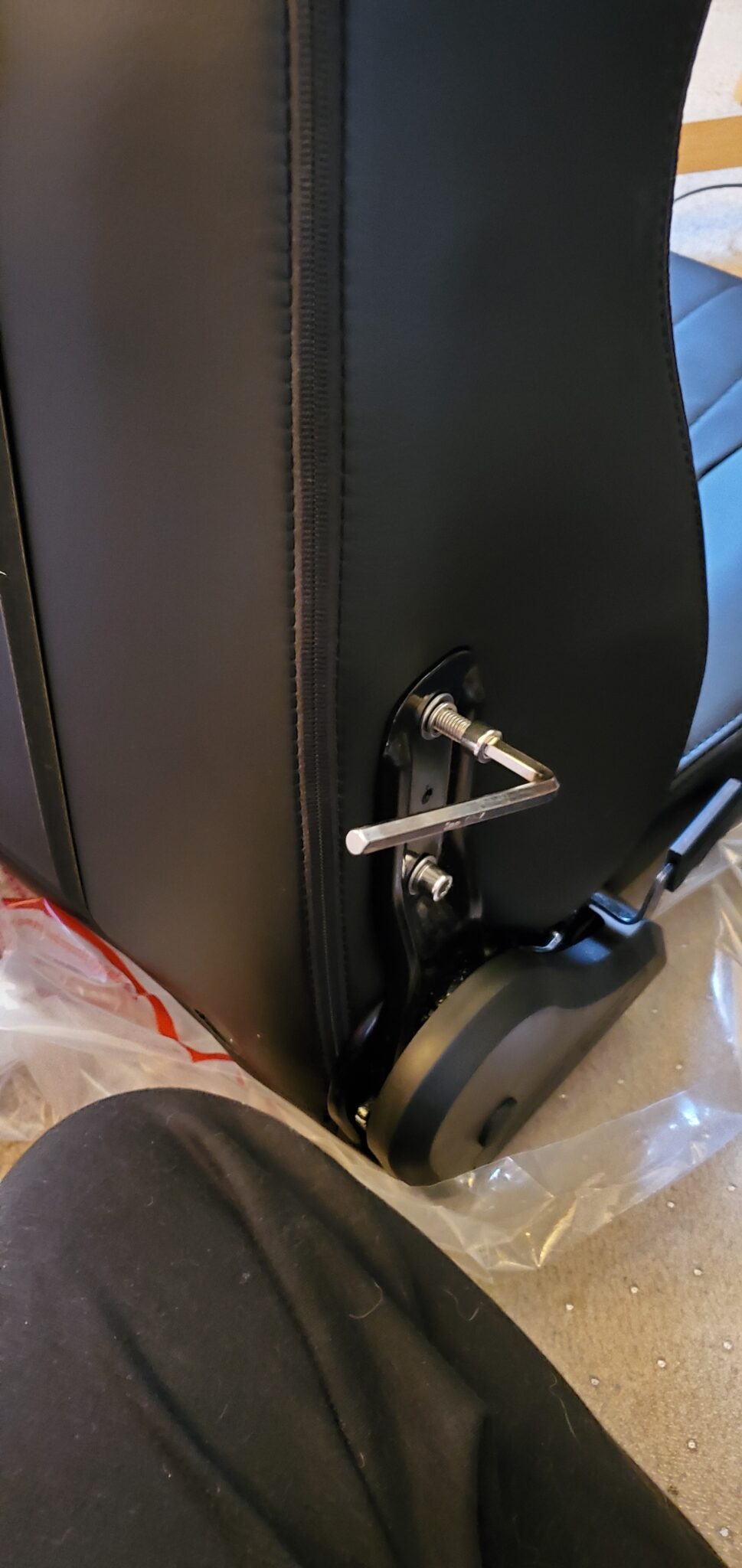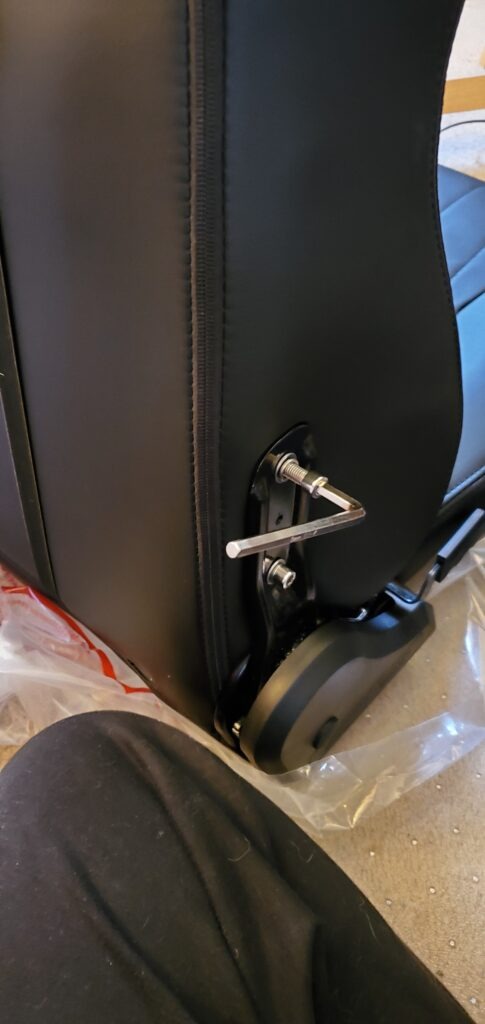 I'm not sure what the particular problem here was, but this one bolt did NOT want to go into its socket. I began assembling this on Thursday evening and spent around two hours trying to get this bolt in place. Eventually I gave up for the night and tried the next morning. After loosening all the other bolts multiple times and trying every angle I could manage, the bolt finally went in after another hour. Overall, with this incident, it took around three-plus hours to fully assemble the chair.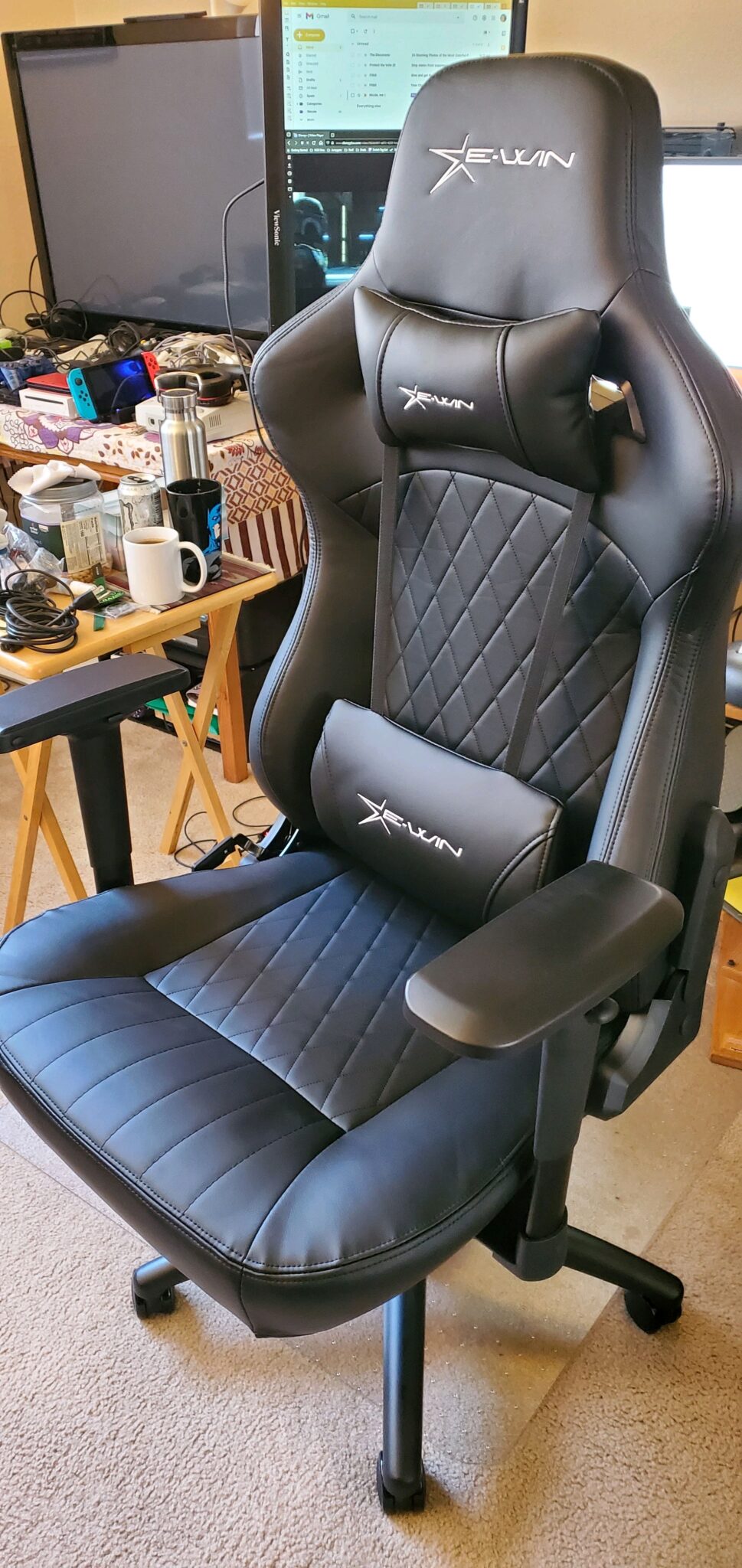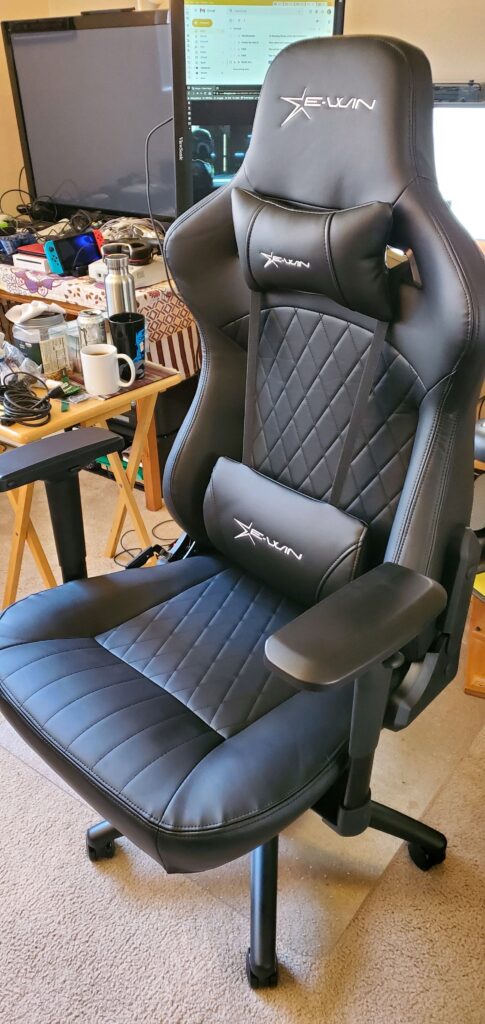 One funny thing is that, while the chair did come with the requisite allen wrenches needed to build it, I couldn't find them at first, so I had to use my own, which I fortunately had. If you get this chair, be sure to check under the chair stand assembly to see if it's stuck under that like it was for me. Overall, it the chair was somewhat stressful to put together, but in the end it was worth it.
Part 3 – General Usage
After I began sitting in the chair, I finally started making adjustments to it. The chair comes with two pillows, one for your back and one for your head and neck. I quickly found those weren't for me and removed them, but it's great that they're included for those that need them. My wife, for example, might need them if this were her chair due to injuring her tailbone some years back.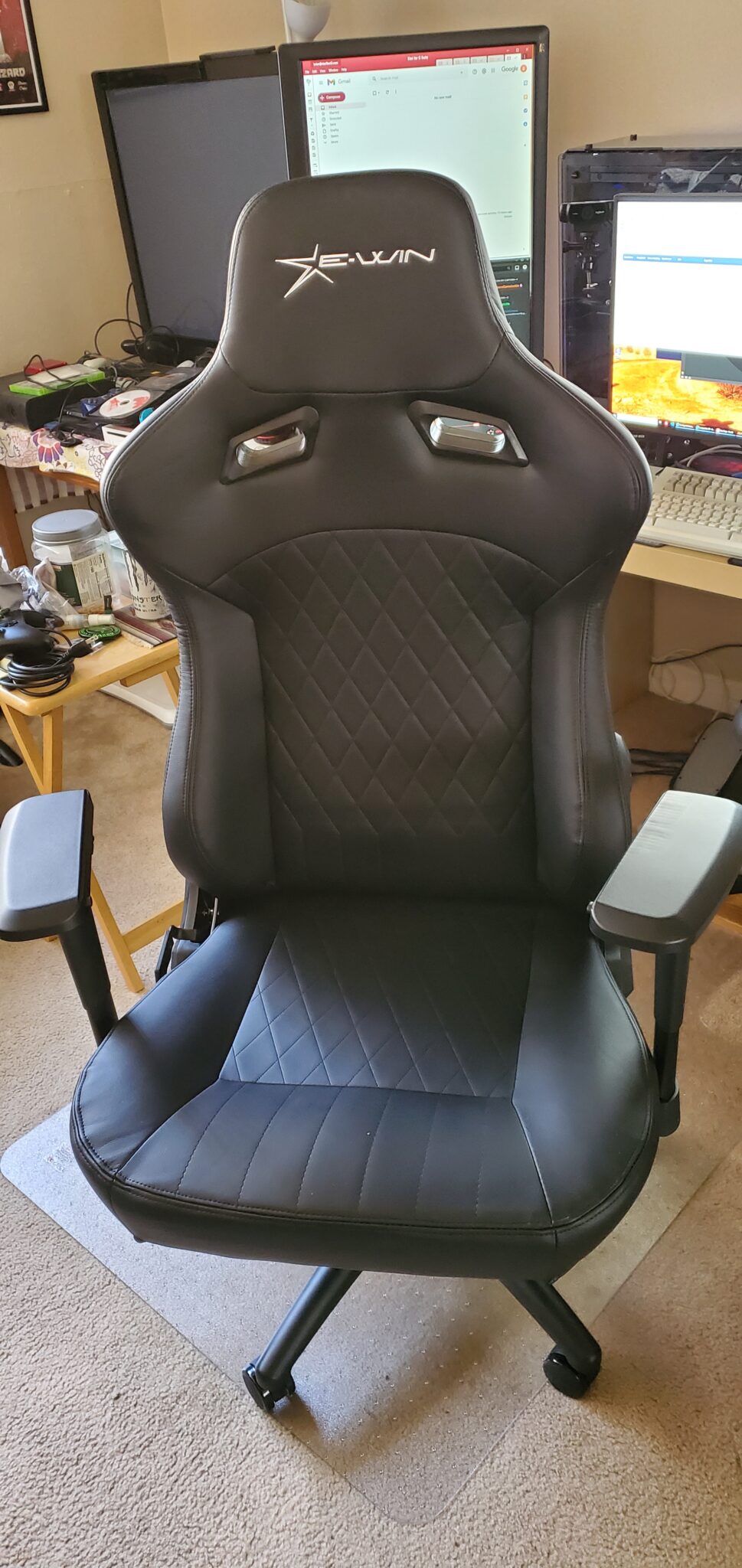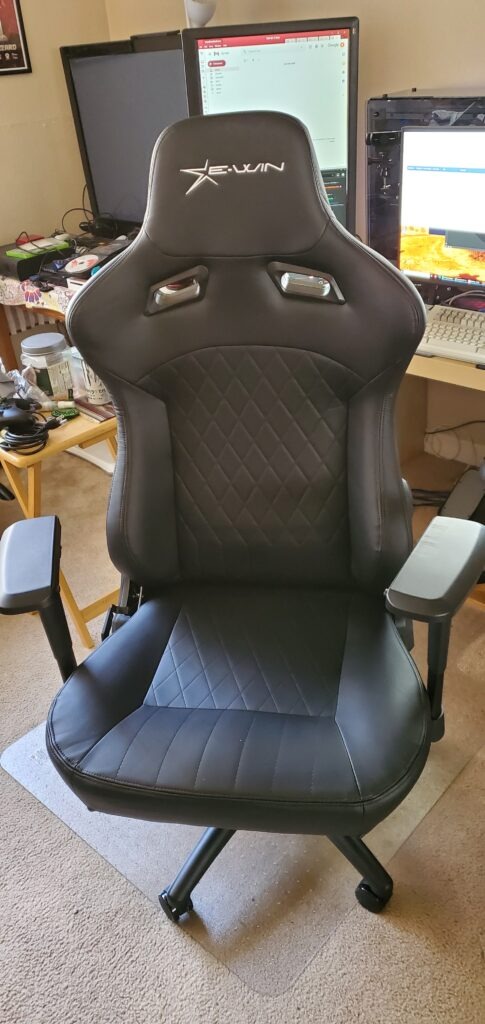 One thing I found surprising was the arm rests. I usually kept them straight, but after a suggestion to someone else with a similar chair in a regular forum of mine, I moved them so they point inward at an angle toward me, and crazily-enough, I find that BETTER.
So far the only downside I've had in using the chair is that it's very front-heavy, so if you don't get in it in the middle or rear of the base, it could fall forward. That's pretty minor, but I wanted to note it. I also have to NOT keep hitting my Hands on Throttle and Stick Support, as the chair puts me much closer to the stick and throttle and the bases they're on, as you can see in the video.
Part 4 – Final Thoughts One Week On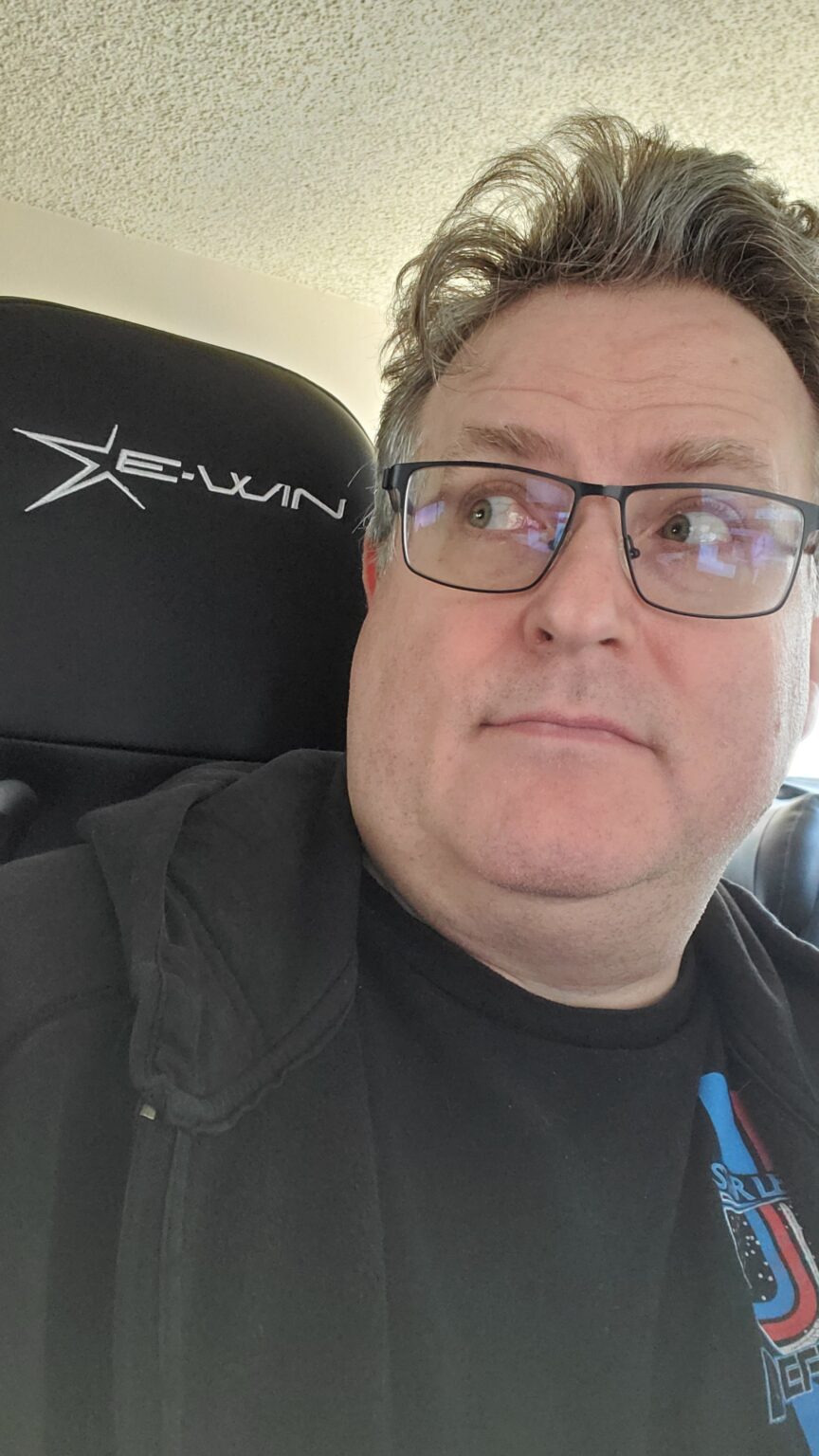 As I write this, it's been one week since I began to use the chair regularly, and while I still feel like I'm breaking it in, I feel like I'm really getting used to it. It's very comfortable to sit in, adjustable as all get out, and very versatile. I was gonna be worried if I couldn't get to my joystick and throttle, for example, but that proved a moot point thanks to the ability to lower the arm rests out of the way. Overall I am very happy with this thing.
Conclusion
I want to again thank the folks at EwinRacing for the opportunity to both sit in and review this excellent chair. Coming up with how to write a review for a chair was a fun challenge, and sitting in a comfortable and adjustable chair made that challenge much easier. Again you can see the amazing gaming chair they sent me here, and be sure to use the code SGJ if you plan to buy one for yourself, which you hopefully do. Have a great day y'all, and thank you for reading.