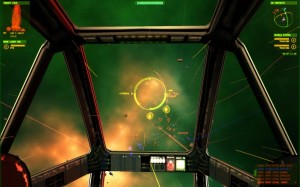 Hey folks, welcome to this week's installment of the Space Game Junkie Podcast! This time we're doing something a little different. After listening to the excellent Three Moves Ahead podcast on Sid Meier's Gettysburg, I thought, "Why don't we do a show focusing on one game?" Jim and I immediately knew what game we wanted to play: Independence War 2. Therefore, Jim and I spent the last week mired in this game, and the results are quite surprising, no more so than to myself really. This week, besides the usual audio podcast, Jim broadcast his play session over Twitch.tv and we commented on it as he played, so you can also see the video below.
Podcast: Play in new window | Download (Duration: 1:06:48 — 17.0MB)
Subscribe: Apple Podcasts | Google Podcasts | Spotify | Amazon Music | Android | RSS | More
Thanks for listening, and we look forward to your comments. :) Enjoy!