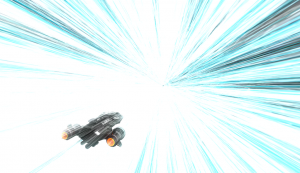 Hey folks, welcome to this episode of the Space Game Junkie Podcast. This week, Jim and I sit down with George and Preston Stoll, respectfully artist and programmer on PULSAR: Lost Colony, which also just launched its Kickstarter campaign yesterday. Jim and I were furnished with pre-alpha builds of the game, and it gave us a lovely taste of what's in store for us space game fanatics. It's a fun and lively discussion, and we learn a lot about the game and what the brothers have planned for it.
Podcast: Play in new window | Download (Duration: 1:10:54 — 31.6MB)
Subscribe: Apple Podcasts | Google Podcasts | Spotify | Amazon Music | Android | Stitcher | RSS | More
As always, we hope you enjoy the show, look forward to your comments below, and invite you to subscribe to us on iTunes or RSS. Thanks for listening! :)
Edit: Wow, also, congrats to the team for being approved through Steam Greenlight today!
Episode #32 Show Notes
Space Games Mentioned: