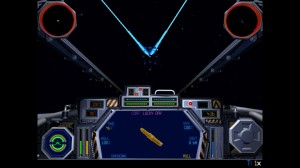 It seems to be a pattern now…fail once at the mission, then succeed at it brilliantly. I wonder if this speaks to my rustiness as a pilot or to the puzzleness of the gameplay. Regardless, this time I fail TWICE before succeeding quite brilliantly, but this one is a big nail biter…well, it was for me at least. Join me as I eventually complete the mission:
Tour of Duty VI: Arms race – Mission 4: Punitive Raid
Where they put me in a freaking Assault Gunboat. AGAIN. Can we just get to the mutherfrakking TIE Defenders already, please?