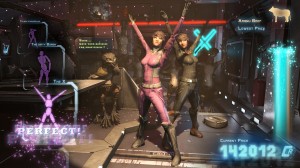 I'd been avoiding purchasing X Rebirth until I upgrade my video card, monitor and RAM in a little bit, but that hadn't stopped me from reading the amazingly awful reports coming in of just how bad the game apparently was at launch (and still is). While the Internet easily gives way to hyperbole, usually, I felt I had to see for myself just how bad it was, so Jim volunteered to play his copy of the game on Twitch.tv while I watched. I asked folks on several forums I'm on to come on and join us, and only one person was brave enough, James "Jam3" from Gamers with Jobs. So please join Jim, James and I as we wade through this mess of a game together.
Podcast: Play in new window | Download (Duration: 1:19:17 — 28.5MB)
Subscribe: Apple Podcasts | Google Podcasts | Spotify | Amazon Music | Android | Stitcher | RSS | More
Below, please enjoy the video from our Twitch session. As apparently the game has issues with Twitch, we had technical glitches that made the stream problematic, resulting in three videos rather than one. You can find those in this YouTube playlist:
Thanks as always for listening, and enjoy the show!
Episode 39 Show Notes: