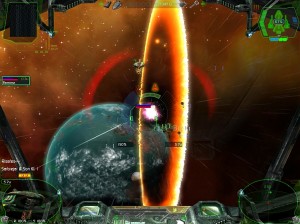 Hey folks, welcome to the latest episode of the Space Game Junkie Podcast. This week — at Jim's behest — we spent time looking at one specific game and talking about it's…let's say ups and downs. The game Jim chose was Darkstar One from 2006. Jim chose this because I've never spoken highly of it, and he wanted to find out why. Join us, won't you?
Podcast: Play in new window | Download (Duration: 1:06:53 — 17.4MB)
Subscribe: Apple Podcasts | Google Podcasts | Spotify | Amazon Music | Android | Stitcher | RSS | More
You can also see the video we recorded below from the SGJ Twitch.tv channel:
We hope you enjoy either the audio or video versions of the podcast (or both, go crazy!). ;) We also invite you to subscribe to us via iTunes or RSS, and look forward to your comments below. Also, we're opening up the floor to ideas/topics/guest you'd like us to cover, so if there's something you'd like our podcast to cover, please let us know. Thanks for listening!
Episode #36 Show Notes:
Space Games Discussed: