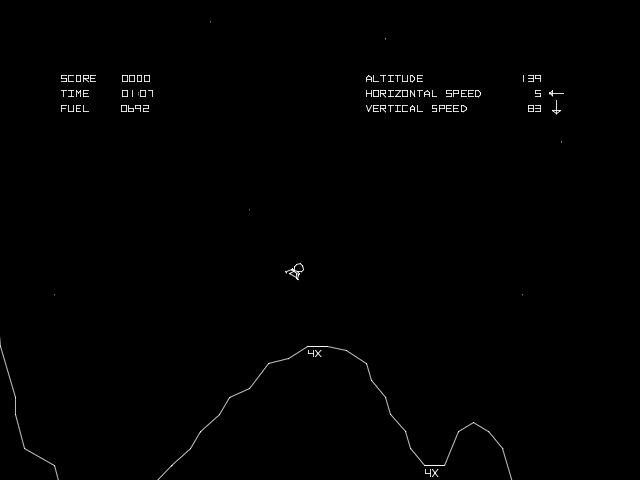 Hey friends, welcome to this week's podcast! This week, Jim, Spaz, Hunter and I talk about our first space games, and yours. It's a really fun trip down memory lane, with classics such as Lunar Lander, Asteroids, Starflight and Starfox all in attendance.
Podcast: Play in new window | Download (Duration: 1:04:59 — 44.6MB)
Subscribe: Apple Podcasts | Google Podcasts | Spotify | Amazon Music | Android | Stitcher | RSS | More
Next week on the show, we'll look back at the decade and do something of an award show, talking about the best and worst space games of the last ten years. As always, if you have any questions or comments, please drop them in the comments below, email us at hail@spacegamejunkie.com or hit us up on the forums.
PS. Something is up with the audio, but I'm not sure what it is yet. It sounded fine when we recorded in my ears, but clearly there's some echo effect going on somewhere. We'll try to figure it out, apologies for this.