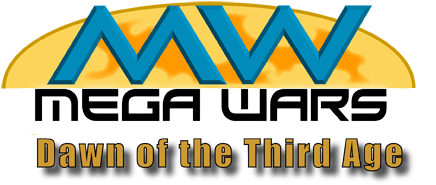 Welcome to this week's Podcast my friends! This week, Jim, Hunter, Spaz and I sit down with David Baity, the creator of the latest iteration in the long-running MegaWars series, Dawn of the Third Age, to discuss this massively multiplayer online exploration, colonization and conquest game. We do play the game live, so you might have a better time watching the video from YouTube, but regardless, we have a lot of fun talking about the game's long history, how the latest iteration game to fruition, the perils of developing in early access (the game crashed a few times) and a lot more. It was a really fun time, and we learned a lot about this massive game!
Podcast: Play in new window | Download (Duration: 1:35:56 — 35.3MB)
Subscribe: Apple Podcasts | Google Podcasts | Spotify | Amazon Music | Android | Stitcher | RSS | More
Next week, we'll be taking a look at the inconsistent and blighted representation of capital ships in space games. Are they too big? Too small? Not represented enough? We'll talk all that and more! If you have any questions or comments, please feel free to drop them below, email us at hail@spacegamejunkie.com or hit us up on the forums. Thanks for listening/watching, and we hope you enjoy the show!
Show Notes
Games Mentioned
MechWarrior
Air Warrior Online
Stellar Emperor
Island of Kesmai