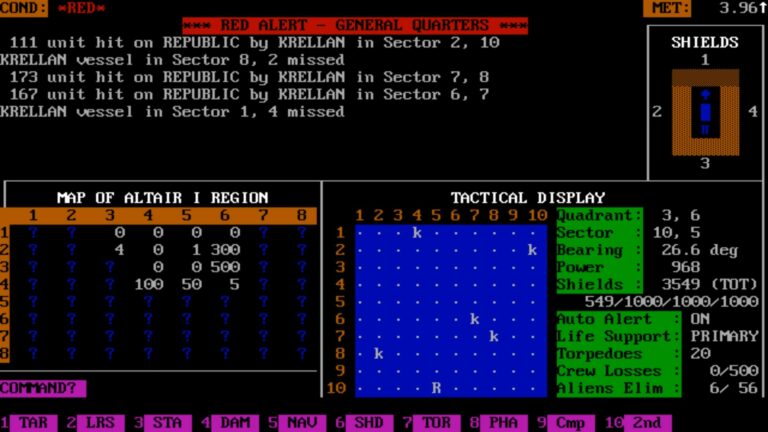 Hello my friends, and welcome to this episode of the Space Game Junkie Podcast. First off, let me apologize for the audio. I'm still not used to using VoiceMeter Banana for recording so…I forgot to press record until after we started. I therefore had to rip the audio from the YouTube stream. It sounds okay but it starts a bit abruptly, so yeah, sorry about that.
As for the show itself, it's a fantastic one! This week, Jim, Hunter and I welcome Trevor Sorensen, creator of the classic and fantastic Star Fleet series of games from the 80s and early 90s. Star Fleet I: The War Begins was one of my earliest DOS games, right behind Starflight, so I've a lot to talk about with Mr. Sorensen. We also talk about Star Fleet II, still one of the most ambitious space games ever made (seriously, it's got all kinds of awesome stuff in there, you need to check it out). While we intended this to be an interview, it turned out to be something of an amazing history lesson covering an insanely important time in video gaming's history. We had a wonderful time talking to Trevor, and we hope you have a wonderful time listening to the show. :)
Podcast: Play in new window | Download (Duration: 1:34:31 — 38.8MB)
Subscribe: Apple Podcasts | Google Podcasts | Spotify | Amazon Music | Android | Stitcher | RSS | More
Next week on the show, we'll be talking to the folks behind the currently kickstarting MMO, Dual Universe! If you have any questions or comments, please hit us up below, email us at hail@spacegamejunkie.com or hit us up on the forums. Thanks for listening/watching!
Show Notes
Miscellaneous Items
Other Games Mentioned
The Ship
EVE Online
Elite: Dangerous