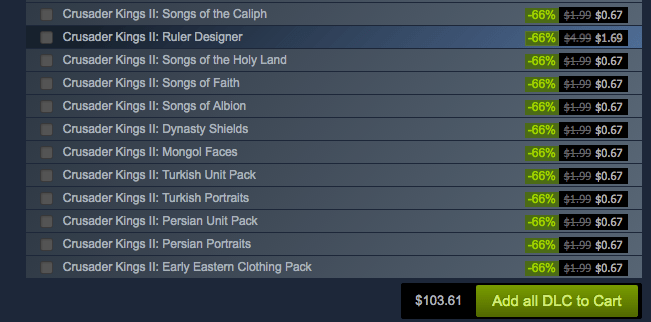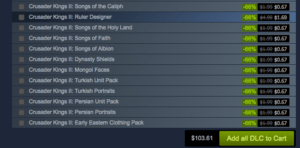 Welcome to this episode of the Space Game Junkie Podcast my friends! I am so sorry this episode is so late, but life has just been craaaaaaahaaazy of late. That said, we were sans guest this episode, so Hunter came up with the idea to talk expansions, expectations and a bit of EVE Online, since it's going free. For the video, we played a game that is the epitome of both good and bad in expansion/DLC usage, Crusader Kings II. I have to admit that, because I was playing a game live, I wasn't 100% in the show all the time, and I apologize for that, but overall I feel it was a great show and Hunter did a great job of keeping us on track.
Podcast: Play in new window | Download (Duration: 1:35:31 — 34.1MB)
Subscribe: Apple Podcasts | Google Podcasts | Spotify | Amazon Music | Android | Stitcher | RSS | More
On the next podcast, we'll be talking old hardware, and after THAT, we'll be going back in time to talk to the creator/designer of the classic Star Fleet games. :) As always, if you have any questions or comments, drop them below, email us at hail@spacegamejunkie.com or hit us up on the forums.