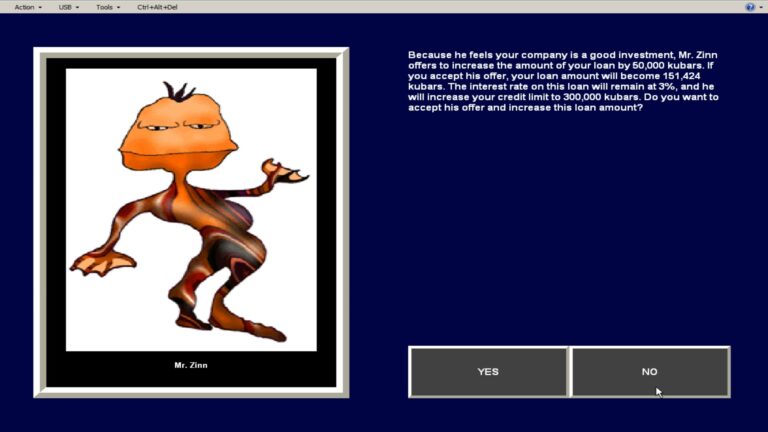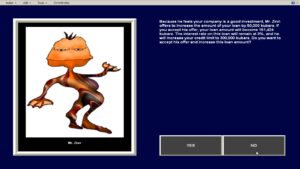 Hello my friends, and welcome to Podcast Day! Tonight is gonna be a bit random because we're talking news, games we're playing and the topic of storytelling in space games, or the lack thereof. This is because our guest had to cancel, which is a shame, but it happens. We're really lucky to talk to all the awesome people we do on a regular basis, but life happens and folks have to bow out every now and again. Regardless, it should be fun, especially if Hunter can show up (he's in the middle of a massive move, so he might be unavailable, poor guy).
So let's talk about today's video! In this episode of Gazillionaire Deluxe, I begin to crawl out of the hole I dug for myself in the last video. It's pretty satisfying, watching the numbers climb as I pay off loans. Seriously, one of the keys to this game, besides buying cargo low and selling it high, is passengers. Seriously, make sure you always advertise so there are plenty of passengers, and if you charge a decent amount per passenger, the extra scratch can really save your bacon, as it has saved mine many times. This is really a surprisingly fun game, so it makes it even more rewarding to see that its developers are still around, unlike so many other games from this era.
Last night I was able to get a little gaming in with some Lord of the Rings Online. Taking a break from my Elf, I decided to play my Minstrel Man for awhile and had a great time. I did some quests and a crazy instance, and it reminded me that I have to get back to the epic story quests for my Elf, who is my highest level character. One thing, I feel, that sets LOTRO is its commitment to storytelling. You can take part in these epic book-based quests that have you — as one journalist put it — photo bombing the main Lord of the Ring story as you encounter characters from the main story. It's really well-written, as are many of the quests that aren't book-related. Sure, many are fetch-quests, but the writing in them is at least entertaining. I hope to get some more time with LOTRO tonight, but we'll see.
Alright, enough about me, we've got news, so let's dive in:
Naev has finally, FINALLY arrived on Steam. There aren't any new updates from the last version here, yet, but there will be more coming, apparently.
Starship Command 2 is on itch.io, and I was just made aware of it today. It looks really, really impressive, so I can't wait to try it.
The folks over on Odin Gaming wrote an article about the long history of M.O.R.E., a 4X game that's been in development foreeeeeever.
Children of the Galaxy got a new update which adds a diplomacy tree, among other things.
Endless Space 2 got what appears to be a massive balancing patch.
Between the Stars' dev posted a lovely GIF of a slow-motion plasma shot on Twitter.
Star Explorers got an update that allows you to stack items in your inventory.
Disputed Space now has controller vibration when you get damaged as part of this latest update.
Interstellar Transport Company is 30 days out from launch and has a lovely developer blog to update us on its progress.
Finally, I forgot to mention this yesterday, but Green Man Gaming is having a big Summer Sale with some spacey game goodness in there. It's worth checking out.