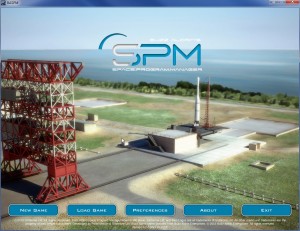 The folks at Matrix and Slitherine have launched their early access program for Buzz Aldrin's Space Program Manager. As mentioned in my look at the game, there are three tiers (taken shamelessly from the site):
Mercury Tier – $19.99 for the digital version of the beta supplied immediately and updated throughout, private beta forum access to report issues and discuss the game with the dev team and other early adopters and your name in the beta tester credits.
Gemini Tier – $34.99 includes everything in the Mercury Tier plus a boxed copy of the game at final release (usually $44.99) which includes a personalized disk with your name and serial number plus a full colour manual/art book with a collection of gorgeous renders for the game.
Apollo Tier – $99.99 includes everything in the Gemini Tier plus your name and photo in the game as one of the SET personnel, a flight controller or an astronaut and the game sound track in MP3 format. Instead of a beta tester credit you will be listed as a contributor. This option will not be available post release. More information on this Tier is available HERE.
I'll be snagging a copy soon my own self, so stay tuned for more info! If you want to jump on this, head to Slitherine's early access page for all the info. Enjoy!