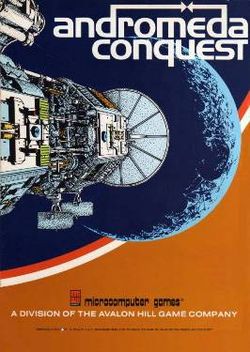 Hey folks, welcome to another week of spacey gaming! I had originally intended this entire week to be taken up with 1982's space conquest game Andromeda Conquest, but it's so annoying to play I could only get two entries out of it before throwing my hands up in frustration. Therefore I've a hodge podge of stuff for y'all, starting today with the AMAZING Solar Settlers, then Interstellar Space: Genesis, then Space Tyrant, and I'll close out the week with Andromeda Conquest. Stay tuned to the channel for those going live. :)
Speaking of which, on the Podcast this week (Tuesday, 5:30 PM Pacific, Twitch, YouTube), we'll be welcoming the developers of the aforementioned Space Tyrant to talk about their fun, fast-paced "5X" game.
On Thursday's LAN Party (Thursday, 5:30 PM Pacific, Twitch, YouTube), it'll be another board game night using Tabletop Simulator.
Finally, this coming Sunday is our first MMO Meetup to feature Earth & Beyond, and you can find all the details here on our forums.
Thanks y'all!