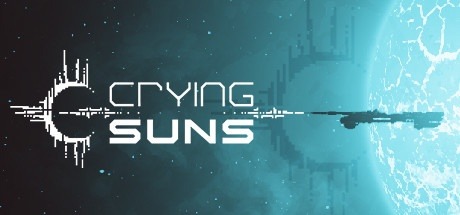 Hello my wonderful friends, and welcome back to another week of mostly spacey gaming! :) This week's game of the week is the recently-released FTL-like, Crying Suns! I'll also try to get up videos of Corpoct and some other games as the week goes on.
This week is also the final week of our month-long celebration of Freespace 2, our first videos for the week are Resurgence Renegade and Revenge: Final Conflict, and we'll also be covering The Scroll of Atankharzim, Solaris and many more. This will lead up to next Monday's all day stream of the entire retail Freespace 2 campaign (provided I can do it all in one day).
Moving on from pre-recorded content, here's this week's streaming schedule (please remember all times are Pacific):
Monday – 8:00 AM-12:00 PM, Tachyon: The Fringe stream.
Tuesday – 8:00 AM-12:00 PM, Cube World stream. 5:00 PM – Talking about our first space games for the podcast!
Wednesday – 8:00 AM-12:00 PM, Fantasy General II stream.
Thursday – 8:00 AM-12:00 PM, Far Cry 2 stream. 5:00 PM, Dying Light LAN Party broadcast.
Friday – 8:00 AM-12:00 PM, 3030 Deathwar Redux stream.
You can see all of our planned upcoming streams and events on our calendar, as always!
You can watch any of these streams on Twitch, YouTube, Mixer and Steam.
That should do it for this coming week my amazing friends. Thanks so much for everything, and I hope to see y'all in the comments or the community. Have a great week!