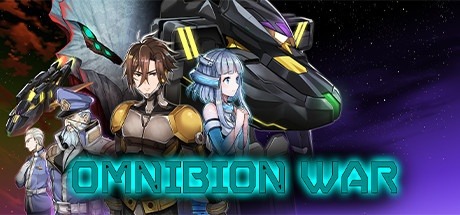 Welcome back to another week of spacey gaming greatness my friends! This week, we were gonna do a full game of the week covering the reail shooter shmup thing, Omnibion War, but it's so bad I could only get through a couple entries, so I'll have some other videos for you later in the week as well.
Moving on from pre-recorded content, here's this week's streaming schedule (please remember, all times are Pacific):
Monday – 9:00 AM-12:00 PM, Starships Unlimited stream. Plus a plan B if the game ends prematurely. 1:00 PM-2:00PM, Bloody Rally Show Stream and Giveaway, since we had so much fun last time!
Tuesday – 6:00 AM-8:00 AM, Avorion developer interview podcast live recording and giveaway. 9:00 AM-12:00 PM, ARK: Genesis Part 1 total n00b stream.
Wednesday – 9:00 AM-12:00 PM, Mainframe Defenders stream.
Thursday – 9:00 AM-12:00 PM, Steel Armor: Blaze of War stream. 4:00 PM-6:00 PM, Dying Light LAN Party stream, keeping the fifth-anniversary love ongoing!
Friday – 9:00 AM-12:00 PM, Mass Effect 3 stream. We finished 2, and I wasn't sure if we'd keep going, but I GOTTA SEE WHAT HAPPENS IN 3. 1:00PM – ???, come join us in chat as we hang out and talk about our week in Jamming with Jumpgate.
You can watch any of these streams on Twitch, and you can see all of our planned upcoming streams and events on our calendar, as always!
For this week's op-ed, my brain is mush, so it's kind of all over the place this week.
I'm continuing the challenge I began last week, which you can read about here. For every five new subscribers I add thirty minutes to my stream. Tell your friends. ;)
Finally, I've decided to move solely over to Twitch for streaming (with archives uploaded to YouTube the next day), so if you've not followed me there, I invite you to do so, and thank you.
That's it for this upcoming week, my beloved friends! I hope to see y'all around online somewhere.