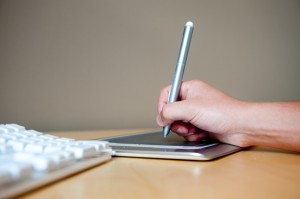 Hey y'all, I happen to have a Steam code for a copy of Space Pirates and Zombies handy (you know, the awesome space game with the free expansion that was released recently) and I've been trying to figure out a way to give it away. I've already done the social media thing, and the poetry contest was fun, but I wanted to try something a bit different, and then I got it…a logo design contest!
Edit – Okay, this one's been a bit slow, so I'm extending the deadline for a few more weeks in the hopes of getting some more entries. Good luck!
I've never had a logo for this site because I didn't think I needed one, but now I'd like to use one not only for the site, but for the site's favicon, social media pages and so on.
So here's the deal. I want a logo, obviously, with spaceships in it. It can be a ship flying around, some awesome cockpit view of a ship in combat, a ship landing, or whatever else, as long as it shows at least one space ship doing something cool and/or in motion. I want the logo to be exciting, dynamic and professional looking. It can be funny, sleek, colorful, black and white, doesn't matter, as long as it encapsulates the grandeur of space ships, space gaming, space combat and so on to the best of an artist's ability.
This contest will last for two weeks, and the final day will be Thursday, April 5th. All entries are due by then. The winning entry will be given a code for use on Steam for a free copy of Space Pirates and Zombies, with the runners up also being mentioned. The winner will also be given full credit on the About page, as well as a link to their portfolio, if applicable.
To enter, please send your submission to me directly at brian at spacegamejunkie dot com.
I hope we get some awesome entries, and I'm looking forward to seeing them. Thanks, as always, for visiting, and good luck!