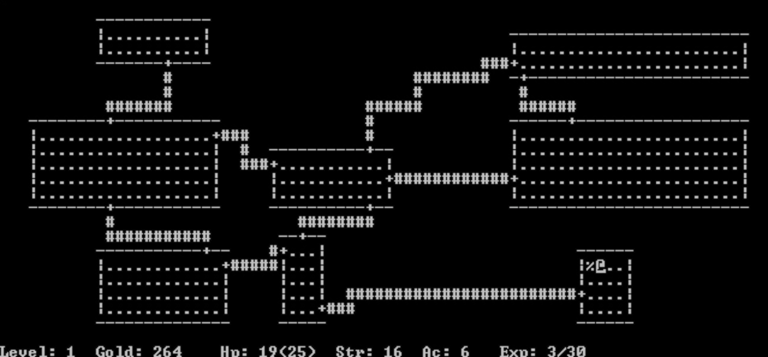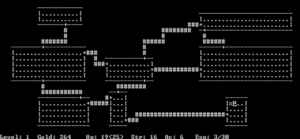 So you might recall that a couple of years ago, I tried to branch out from space game stuff a bit by creating a more general gaming microblog called Neural Gameshake. Well, that didn't really go anywhere, and it taught me something: I need focus. Tight, laser focus. Space Game Junkie (which recently turned four years old, yay!) has been my most successful and beloved site to date, I feel, because of its focus. Focus helps keep me on point, helps me move forward, helps me get stuff done.
The other day I was playing a new roguelike on Steam called Earth Overclocked, which I only purchased due to its low price point: It seemed as if no one was playing it at all, as there was one video and no reviews, so it hit me: I love making videos, and I really, really love roguelikes, so why not combine them?!
Thus, I'd like to introduce you all to Rogue Game Junkie. Now, before you get worried that this will take time away from Space Game Junkie here, please don't worry at all. Rogue Game Junkie is a much simpler endeavour than Space Game Junkie, as all I plan for Rogue Game Junkie will be posting short Let's Play videos of all of the roguelikes I own via Steam and elsewhere. I also don't plan on doing lengthy series or even daily videos like I do here. Just random, sporadic videos of roguelikes I'm interested in.
The purpose of this is multifold. First, it'll get me to play all the roguelikes I've been collecting but haven't played much, and it'll hopefully help people have an easier time of choosing the roguelikes they want to play. Therefore, I invite you head over to YouTube and subscribe (so I can get a better URL once I have enough subscribers, also because you hopefully want to) and check out the videos I've already made. :) I also have a Twitter set up as well!
I look forward to working on both sites, and I hope you'll enjoy them as much as I. Thanks for your time and patronage my friends. :)