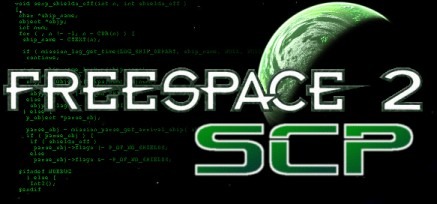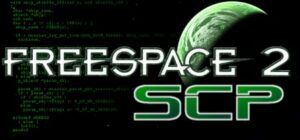 Hey folks, welcome to the first podcast this year celebrating the fifteenth anniversary of Freespace 2, still the best space combat sim around (yeah, I said it). In this installment, Jim and I talk to Fabian "The E" Woltermann, currently elected leader of the Freespace Source Code Project (whose home is at Hard Light Productions). In this lengthy installment, we discuss the history of the project, some of the more high-profile mods and total conversions of the game such as the Blue Planet mods or the Diaspora total conversion based on Battlestar Galactica. While we discuss the game and its mods, I played them on Twitch.tv as well, which might explain my random outbursts if you're just listening to the audio. ;)
Podcast: Play in new window | Download (Duration: 1:33:44 — 45.1MB)
Subscribe: Apple Podcasts | Google Podcasts | Spotify | Amazon Music | Android | Stitcher | RSS | More
As always, thanks for listening, and contact us at hail@spacegamejunkie.com or in the comments below if you have any comments or questions. Also, after the cut will be some helpful links and some videos showing off the beauty of the source code project. Enjoy!
In the show, we discuss the Freespace Open Installer, which is a Java application that downloads all of the mods and files you need to get the Source Code Project's enhancements up and running. If you've never played Freespace 2 before, we suggest you play through that first so as not to be spoiled by other mods that continue the story, such as Blue Planet featured above. Once you've finished the game, you can also head over to Battuta's Guide to Finding Your First (Or Next!) Campaign to see a list of the best of the best in campaigns, and there are several. If you have any questions about getting anything to run, please say so in the comments and we'll try our best to help you, or head to Hard Light for more help if you feel you need it.
If you want more evidence as to the beauty of this game, check out these videos as well. :) Enjoy!