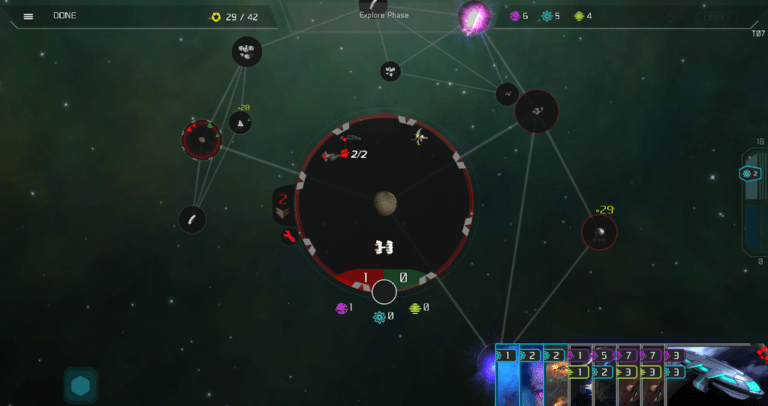 Welcome to this episode of the Space Game Junkie Podcast my friends! In this episode, Jim, Hunter and I sit down and talk to developer Trevor Worrall and designer Sebastian Chedal of NeoCrux, who are working on the card-based 4X game, GalaCollider. This game is a mix of traditional 4X gameplay along with something akin to a card-based board game. In fact, we learned that the game was originally prototyped as a physical board game. We played a couple of multiplayer sessions (the game is solely multiplayer right now in its alpha, but will add single player content later) and learned how much depth this game has, which is quite a bit. It was also a fun discussion on game design as well.
Podcast: Play in new window | Download (Duration: 1:30:42 — 32.4MB)
Subscribe: Apple Podcasts | Google Podcasts | Spotify | Amazon Music | Android | Stitcher | RSS | More
We had some technical issues again this week, this time with the video recording. For some reason the stream to YouTube didn't seem to fully capture the entire show. Not sure why as OBS was working the entire time, but it did drop a lot of frames, which might explain it. I'm hoping future shows won't be as problematic as our last couple. Thanks for your patience in that regard. Next week we'll be welcome the developer of the open-space trading and combat game Drifter! Don't forget to hit us up at hail@spacegamejunkie.com if you have suggestions, comments or questions. Thanks for listening/watching, and we'll see you next week!