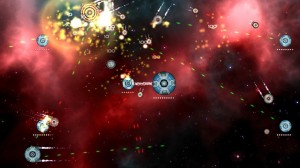 Hey folks, how is ya? Pretty swamped here on my end, also distracted by my newly upgraded rig (ALL THE GAMES ARE SO BIG AND PRETTY), but I did randomly find some new space games recently that I wanted to share with y'all. These are as follows:
Fleet Buster – This looks to be a colorful space shooter, which they say mixes tower defense (sigh) with strategy (yay!) elements. ;)
Darkfield – This looks to be a multiplayer first person space sim shootery thing with Oculus Rift support.
Space: The Return Of The Pixxelfrazzer – Yup, that's really it's name, and it looks like some Asteroidy-cloney thing with procedurally generated levels, quests and resource gathering.
I'll totally be checking these out soon, can't wait! :) Enjoy!