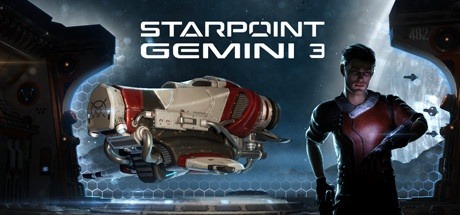 Welcome back to another week of spacey gaming, my friends. We have a very busy week ahead for y'all. I was PLANNING on doing an entire week of this game called Onslaught: Armored Assault, because it seemed to be a fully-released title. Well, it claims to be past full-release, but it feels very empty, and stuff is still marked "WIP" which leads me to believe it's not quite done, so I'm shelving it for now. The MAIN focus will be videos covering the new Starpoint Gemini 3 beta that will go live Monday at 9 AM and go throughout the week until I play the beta for all its worth! I also plan to continue my look at Avorion for quite a long time to come, with a new video at least once a week, if not more, time permitting.
Moving on from pre-recorded content, here's this week's streaming schedule (please remember, all times are Pacific):
Monday – 9:00 AM-12:00 PM, Star Fleet II: Krellan Commander stream.
Tuesday – 9:00 AM-12:00 PM, Trials of the Gods stream. 4:00 PM-6:00 PM, games to play during quarantine podcast live recording.
Wednesday – 9:00 AM-12:00 PM, Battle for Middle Earth stream.
Thursday – 9:00 AM-12:00 PM, Far Cry 5 co-op stream. 4:00 PM-6:00 PM, Zombie Army Trilogy LAN Party stream!
Friday – 9:00 AM-12:00 PM, Mass Effect 3 stream.
You can watch any of these streams on Twitch, and you can see all of our planned upcoming streams and events on our calendar, as always!
For this week's op-ed, I'm in a weird place mentally, so I write about how great games are and how they'll likely help me get through the worst of this.
I'm continuing the challenge I began recently, which you can read about here. For every five new subscribers I add thirty minutes to my stream. Tell your friends. ;)
Finally, and this is the last time I'll mention it here, as I've moved over to Twitch, I've also become an affiliate, so if you have an Amazon Prime account and aren't using it for a subscription to any other channel, it'd be great if you could use it on mine. ;) Hint hint and thank you. ;) (I know, again, this is the same text as last week but it's super important.) ;)
That's it for this upcoming week, my delightful friends! I hope to see y'all online at a thing. Be well and stay safe! :)