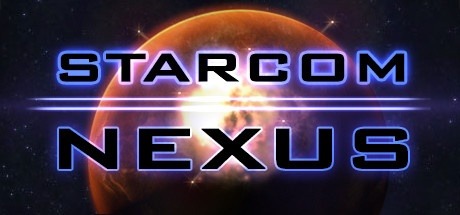 Hello my friends, and welcome to another fantastic week of spacey gaming! This week's game of the week (and next week) is the amazing space exploration and combat game, Starcom: Nexus, which I am absolutely loving. In terms of space exploration in a game, this is right up there with Starflight, Noctis and Distant Worlds as the top of the top. It's so great, y'all.
Moving on from pre-recorded content, here's this week's streaming schedule (please remember, all times are Pacific):
Monday – 9:00 AM-12:00 PM, Star Trek Voyager: Elite Force stream.
Tuesday – 9:00 AM-12:00 PM, Volcanoids stream. 4:00 PM – Whenever, Mobile space games podcast stream.
Wednesday – 8:00 AM-11:00 AM, Curator Curiosities stream. Today's games will be Adam: Robot World, Deadliest Catch: The Game and Outbuddies.
Thursday – 9:00 AM-12:00 PM, Far Cry 5 co-op stream. 4:00 PM-6:00 PM Generation Zero LAN party stream.
Friday – 9:00 AM-12:00 PM, Mass Effect 2 stream.
You can see all of our planned upcoming streams and events on our calendar, as always!
You can watch any of these streams on Twitch, YouTube and several other locations.
Finally, in written content, this week's discussion topic has me thinking about my my dire need for at least SOME focus in games. In this week's gaming check-in, I am totally shocked by my reaction to a game from 2013.
That's it for this coming week y'all. Hope y'all have a lovely week, and I hope I'll see y'all in a stream or in comments somewhere!