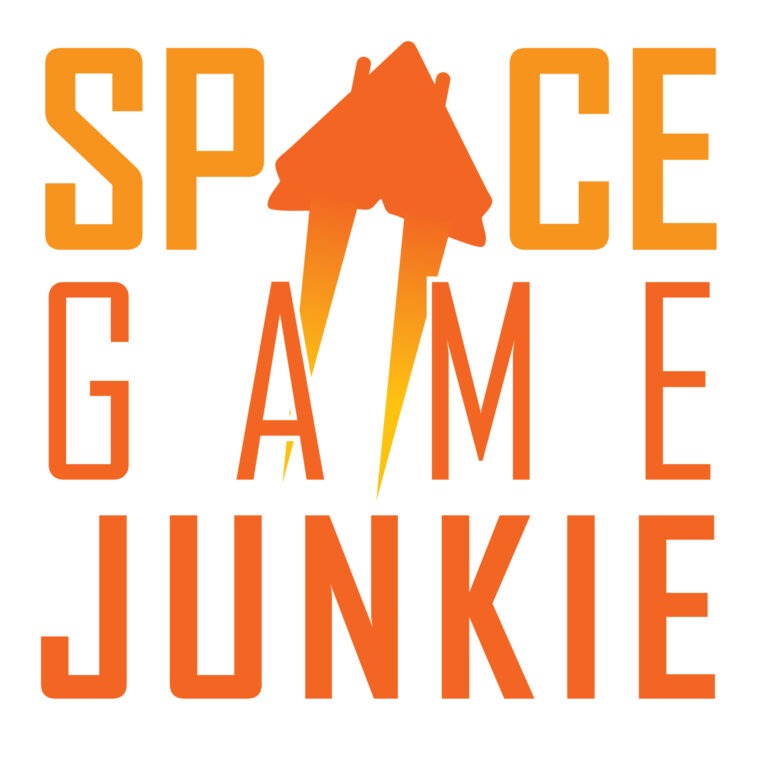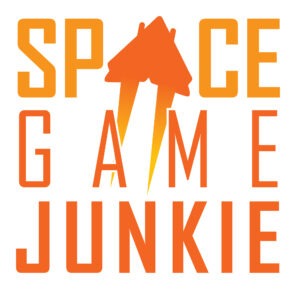 So we've had our awesome logo here at Space Game Junkie for quite some time, and I am totally a fan of it and am appreciative of its designer, DarkInfection, for the work he did on it. However, now that we have a podcast and such, and iTunes has specific requirements for its images, I thought it could use a bit of an update. When I contacted the original artist, sadly he was having health problems and couldn't design a new one. I figured at that point I'd just let it lie.
Enter Daniel Lynch. Daniel is a new reader to the site who really likes it (of which I'm quite grateful), and in an email, offered his services to help out the site, and one of the things he mentioned was his artistic skills, so I figured I'd ask him for some ideas on a logo, because why not? ;)
He came up with several ideas which I liked, but the one above is the one that really clicked with me and several other people I showed it to. Daniel did a fantastic job, and even refused any sort of payment in return for his work. Therefore, please join me in thanking Daniel for an awesome new logo for this and the podcast. I'm really digging it, and I hope you do too. :) Oh, and you can see the new podcast logo after the cut below.