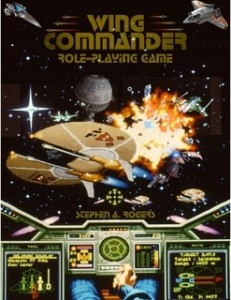 Welcome to this week's episode of the Space Game Junkie Podcast. In this episode, Jim and I sit down with Stephen A. Rogers, who has created pen-and-paper role playing games based on both Starflight  and Wing Commander (both of which you can buy or download at Lulu). These books are fantastic reference materials in their own right, but they're also great RPG systems in here as well, so we discuss with Stephen the mechanics of the games, how the source material was made into a pen-and-paper RPG and much more.
Podcast: Play in new window | Download (Duration: 1:03:21 — 31.2MB)
Subscribe: Apple Podcasts | Google Podcasts | Spotify | Amazon Music | Android | RSS | More
As always, you can leave questions or comments below in the comments section, or if you have ideas or critiques of the show you'd like to share just with us, hit us up at hail@spacegamejunkie.com. Thanks for listening everyone, and enjoy!