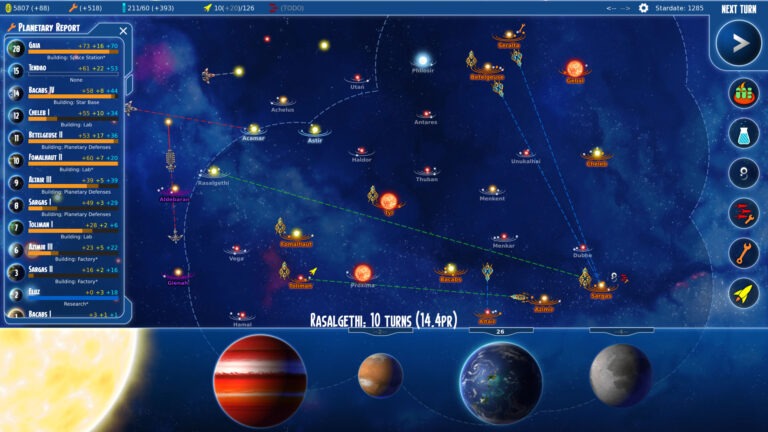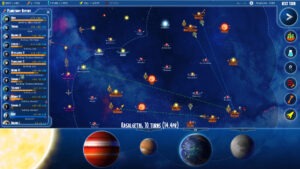 Hello friends, and welcome to this episode of the Space Game Junkie Podcast! In this show, Jim, Hunter and I sit down with Sven Olsen (programmer and co-designer) and Jim Francis (artist and co-designer) of Ashdar Games to talk about their upcoming colorful 4X space game, Stars in Shadow! This game has been in development for quite a while, so we're able to talk about its long history, the ideas that have gone into it, what still remains to be done and so on. The game is three to six months out we're told, but even at this stage it's very playable and challenging, and we had a great time playing it and talking about it.
Podcast: Play in new window | Download (Duration: 1:48:02 — 35.7MB)
Subscribe: Apple Podcasts | Google Podcasts | Spotify | Amazon Music | Android | RSS | More
Sven and Jim were great guests, so we had a blast talking to them. I admit I was a bit out of it though, so the tangents are a bit more common in this episode. Regardless, we hope y'all enjoy it! Next week we'll have the developers of Tharsis on to talk about their die-rolling crew-management game. Thanks for listening/watching, and remember if you have a suggestion for a guest or topic, feel free to hit us up at hail@spacegamejunkie.com. See you next week!