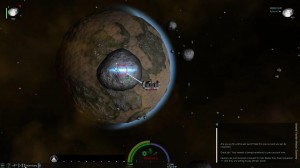 As one of the early Kickstarter space game successes back in 2012, there was a lot of hope riding on Kinetic Void. At the time, it was a cool ship designer and little else, but backers such as myself figured hey, more content was coming, right?
Fast forward to 2014, and the game surprisingly exits its Early Access phase and becomes a full-fledged product. What can you expect if you somehow purchased Kinetic Void today? A cool ship designer and little else. I've followed this game throughout its development, and while the ship designer was always nifty, there was little to no actual content in the game itself, giving one little to no reason to play, I felt.
Well, sadly, this hasn't changed with the full version, and it's as obtuse and empty as it was every time I tried it throughout its Early Access cycle. I hope you have more fun watching this video than I had playing it.