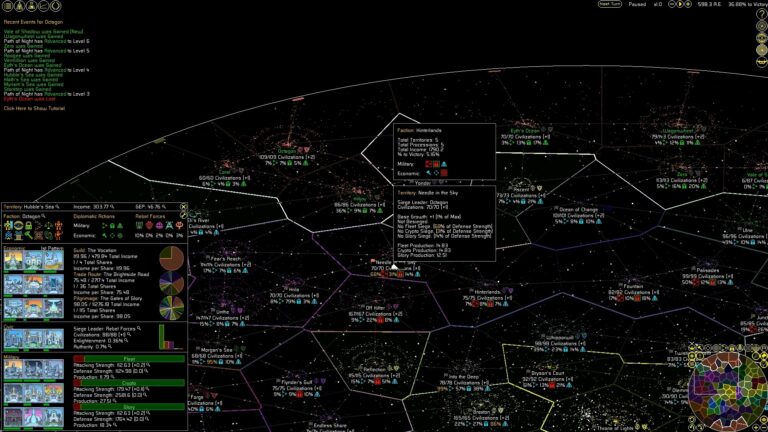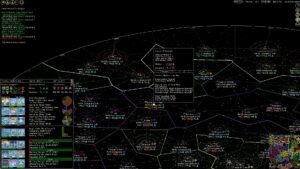 Hey friends, welcome to Wednesday! I'm working from home today, as yesterday's test nonsense left me so drained I woke up this morning just feeling wrecked, so I've been doing my work work from my PC instead of my Mac at work, which is a bit weird since I keep trying to use ALT-C instead of CTRL-C, for example. It's not all bad though, I get to listen to my music nice and loud, and today I've been listening to a lot of jazz and swing (this is what's on Spotify at the moment). Hopefully I'll be well-rested enough to go back to the office tomorrow. So much more work and studying to do before I retake my test.
Anyway, today's After the Empire video is pretty fun. As I make my conquering ways coreward, I meet even more resistance from several of the empires surrounding my existing and new territories. I'm REALLY lucky in that my territories at the bottom of the map are left alone, as this lets me grow them up to help support my other territories with more resources. This allows me to really spread myself further across the massive bagel that is this map. The game is finally clicking, mostly I think, and I am really having a great time. I don't even mind that war is the only option. If I want more nuance, I'll play The Viceroy.
Last night's podcast was a lot of fun. I was a bit nervous going into it, because sometimes these classic game-focused shows fall apart, but since we used the game — again, the horrid Starfleet Academy — as a springboard to other topics, it worked really well. It might be one of our longest shows too. Also, friend-of-all-of-our-stuff  Spaz did a great job filling in for our usual co-host Hunter, who's on something of an anniversary vacation this week. I'm a bit wary of returning to Space Hulk: Deathwing on Thursday. Our last experience with it was far, far less than stellar (I think the entire time I was thinking, "I'd rather be playing Space Beast Terror Fright."). Our friend Dan is fairly adamant, though, that it's improved since then, so I am really hoping so.
So, onto news! There's a decent amount again, so here's another list:
Finally, a couple of new games dropped on Steam today:
Vecitas – A top down shooter with single and multiplayer gameplay. Gonna try and fit in a review for it next week.
Outer Rim – Another top down shooter that actually, I think recently came out but I just found out about it today.
That's it for today! Thanks y'all!