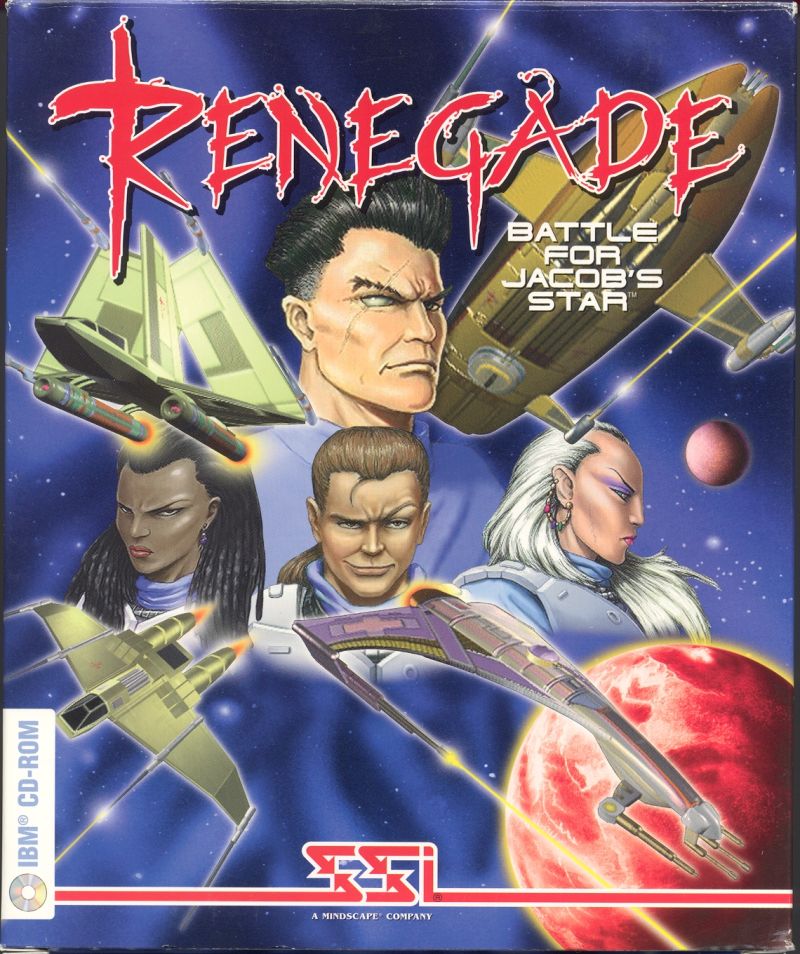 Welcome to another week of spacey gaming my friends! This week, now that new releases have finally petered off (thank goodness, I could barely keep up, honestly…), we're back to covering the classics, and this week's "classic" is the batcrap crazy 1995 techno-infused space sim, SSI's Renegade: Battle for Jacob's Star. I also whipped up a preview of Disputed Space for y'all! :)
This week on the podcast (Tuesday, 5:30 PM Pacific, Twitch, YouTube), we're very excited to talk to the creator of the space game that pleasantly took many of us by surprise, the fantastically fun and funny Icarus Starship Command Simulator.
On this Thursday's LAN Party (Thursday, 5:30 PM Pacific, Twitch, YouTube), we're gonna have our first ever board game night using Tabletop Simulator, and will likely be playing the spacey DLC, Tiny Epic Galaxies.
Finally this week, for our Monthly MMO Meetup (Sunday, 9:00 AM Pacific, Twitch, YouTube), we'll be having our final Meetup featuring Discovery Freelancer. The following three months will feature Earth & Beyond! We hope you can join us for one or more of these if you're able. :)
That's it, have a great week y'all!