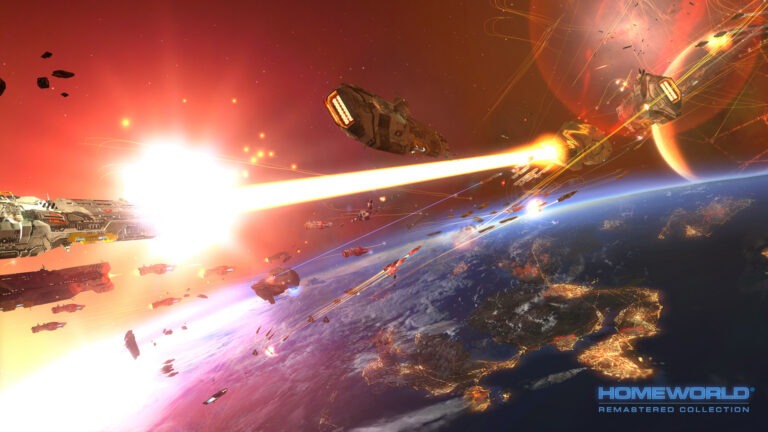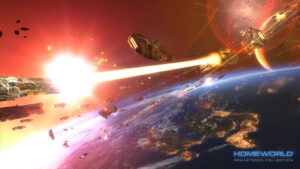 Homeworld is one of those games that always seems to elicit strong emotions out of its fans. Whether it was the music, the graphics, the story, the full 3D gameplay or whatever else, SOMETHING about the game seemed to touch a lot of people back then, and create a passionate and dedicate fan base. This was even more evident as fans chomped at the bit with excitement at the recent Remastered re-releases of two of the games in the series. These helped fans rekindle their love for the game and experience its glory in a whole new way.
Now, as a blogger who covers this sort of thing, I dutifully put in my request for a press copy, but only a few days before release? Why? Because Homeworld never excited me as much as others. Regardless, I figured I should give 'em another go. Since I didn't hear back from the nice PR folks and began to panic a little, I decided to buy myself a copy to get in on the pre-release discount, since I kinda figured I was too small a fish to get a press copy of this game, you know?
Then, the lovely PR people emailed me a key. UGH. ;) Now, however, you can let my impatience be your reward, as I can give you a chance to win this key! YAY! What do you have to do? Well, remember what I said up top about the game eliciting strong emotions? I want that story. I want you to tell me about the first time Homeworld really clicked with you. What blew you away and why. How you felt. What you remember. All that and more. What I want is the best story about how this game really got to someone, how it touched them in a way few other games had up until that point.
To enter, please submit your story in email to me directly at contests@spacegamejunkie.com. I will pick what I feel is the best, most compelling story out of the bunch to win the key. Don't worry about your writing skill or grammar or any of that, I just want your pure honesty, your emotion, and your love of this game to shine through to me in your words.
So get to writing folks! You have until 5 PM Pacific Time on Friday, 3/27/15 to get me your entries. Thanks for reading, and to all who apply, good luck! ;)